The Seoul Dynasty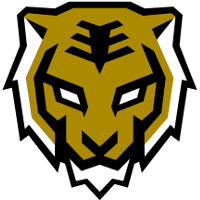 Seoul Dynasty OWL Rank #3 Ir1s Kim Seung-Hyun (김승현) FITS Kim Dong-eon (김동언) dps Profit Park Joon-yeong (박준영) dps smurf Yoo Myeong-Hwan tank Vindaim Junwoo Park support have announced the contract of head coach KDG has expired and that he is leaving the team.
[ Thank you, KDG ]#RoarOn #TigerNation pic.twitter.com/8ysh699YCx

— Seoul Dynasty 🐯 (@SeoulDynasty) October 14, 2019
KDG joined the Dynasty last August during the league's offseason.
In his one season as the team's head coach, the Dynasty went 15-13, earning their first appearance in a stage playoffs and their first appearance in the Overwatch League's postseason.
The still has three coaches on its staff. They are assistant coach changgoon , assistant coach WhyNot and analyst RacoonPanda .
Any new coach brought onto the team may be looking at a completely different roster from the one the Dynasty began with in 2018. All three of the Dynasty's remaining players from their Lunatic-Hai core--ryujehong, tobi and Zunba--are free agents. Fleta is their only remaining player from their 2018 season, although he is currently subject to a team option.