The Los Angeles Gladiators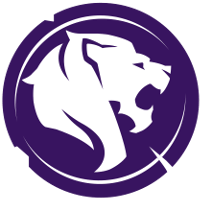 Los Angeles Gladiators OWL Rank #4 Shu Kim Jin-seo flex support kevster Kevin Persson dps Patiphan Patiphan Chaiwong dps Reiner Corey Scoda tank FunnyAstro Daniel Hathaway support have announced they're bringing back dpei as the team's head coach. Additionally, they have given him the title of general manager.
We're excited to welcome back David Pei as Head Coach and General Manager.

We believe in David's vision for the future of the team and are excited to build it together. #ShieldsUP pic.twitter.com/s2ykEIiR9a

— Los Angeles Gladiators (@LAGladiators) October 11, 2019
The 2020 season will mark dpei's third straight as the Gladiators head coach. The Gladiators were one of only three franchises to make the playoffs in both of the Overwatch League's first two seasons.
The Gladiators are a combined 42-26 with dpei as their head coach and have finished in the top six in both seasons. The team is a combined 2-4 in postseason playoff matches and are 0-3 in stage playoff matches.
dpei is the second member of the Gladiators' 2019 coaching staff to secure a head coaching position after a management change made all of the coaches free agents. Assistant coach JohnGalt was recently hired as the Justice's new head coach. Tim, who has coached under dpei for the last two seasons, is still a free agent.
dpei will now lead the Gladiators' offseason efforts. Although the Gladiators have not announced any player is leaving, three of their players are free agents and the remaining six are all subject to team options.