The Philadelphia Fusion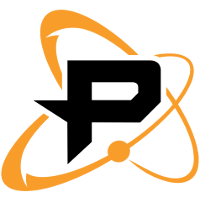 Philadelphia Fusion OWL Rank #11 AimGod Min-seok Kwon flex support MN3 Yoon Jae-hee dps ZEST Kim Hyun-woo (김현우) dps Belosrea tank FiXa Kwon Young Hoon (권영훈) support have announced that both of their co-head coaches, NamedHwi and Hayes , are no longer with the team. Hayes announced he was no longer with the team earlier in the week.
Additionally, the Fusion's roster in the Overwatch League's contract status page has been updated. EQO and neptuNo are now listed as players subject to team options, while SADO is now listed as under contract. All three were labelled free agents at the start of the offseason.
Today we officially say goodbye to Coach @Hayez and Coach @NamedHwi.

We thank them both for all of the memories made, their hard work and dedication as key members of our first two years as a team, and we wish them all the best in their futures! pic.twitter.com/n8PpWxjHbM

— Philadelphia Fusion (@Fusion) October 11, 2019
NamedHwi, much like Hayes, began his tenure with the Fusion prior to the inaugural season as an assistant coach. After a year in which the Fusion finished as the season's runner-ups, NamedHwi was promoted to the position of co-head coach alongside Hayes.
Their 2019 campaign was not nearly the success their 2018 season was. Although they finished the regular season with a winning record at 15-13, the Fusion only qualified for the play-in tournament. They failed to win their opening game of the play-ins and were eliminated from the postseason as a result.
The Fusion currently have no head coach. Assistant coach ChrisTFer is the only coach remaining on their staff.