Philadelphia Fusion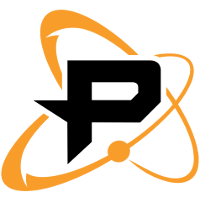 Philadelphia Fusion OWL Rank #3 Boombox Isaac Charles flex support Poko Gael Gouzerch off tank Fury Kim Jun-ho (김준호) off tank Alarm Kim Kyeong-bo (김경보) flex support Carpe Lee Jae-hyeok (이재혁) dps Ivy Lee Seung-Hyun dps EQO Josh Corona dps SADO Kim Su-Min (뜨용) tank FunnyAstro Daniel Hathaway support co-head coach Hayes has announced he is no longer with the Fusion and is now in search of a new team.
Thank you. LFT.

Read: https://t.co/6nYllbUaXU

— Fusion Hayes (@Hayez) October 6, 2019
Hayes was a member of the Fusion's original coaching staff as an assistant coach. The team lost in the grand finals of the Overwatch League's inaugural season to the London Spitfire.
Following the inaugural season, both Hayes and fellow Fusion assistant coach NamedHwi were named co-head coaches of the Fusion. The Fusion made it to the postseason play-in tournament with a 15-13 record, but were eliminated in the first round by the Shanghai Dragons.
This is the second change in staff for the Fusion during this offseason. The team's general manager and 2018 head coach, Kirby, left the team in late September.