Phase 2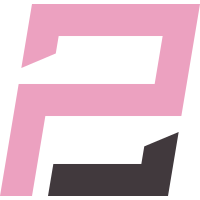 Phase 2 Contenders NA Rank #10 Odd off tank A10 Alex Kuipers dps Malthel dps Dynasty dps hades2417 tank have announced the addition of German flex support IBTB and the departure of head coach Spilo .
In honor of signing season, please welcome our newest flex support player @illbethebestOW to the Phase 2 fam! #UnPhased pic.twitter.com/n4Lo2gZZWn

— Phase 2 (@Phase2OW) October 7, 2019
We'd like to give a warm send-off to head coach Spilo as he departs to pursue new opportunities. Thank you for an amazing season, we wish you the best! #UnPhased pic.twitter.com/rC69Na4rvD

— Phase 2 (@Phase2OW) October 9, 2019
IBTB was revealed to be playing for Phase 2 during the Rivalcade Rumble in September. He previously played for Shu's Money Crew EU in the most recent season of Contenders Europe, and is currently representing Team Germany in the Overwatch World Cup.
Meanwhile, head coach Spilo is leaving the team after being with them for three months. He joined Phase 2 after a stint as head coach of the Sydney Drop Bears, clinching the runners-up position in Contenders 2019 Season 1: Australia.
Phase 2 has made a number of announcements during the Contenders offseason over the past few days. They also announced the departures of SaltShaker, Nishik and analyst Bernadette. They clinched a top four finish in the most recent season of Contenders North America East.
Details on the next season of Contenders have yet to be announced.