Phase 2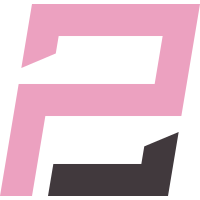 Phase 2 Contenders NA Rank #10 Odd off tank A10 Alex Kuipers dps Malthel dps Retnuh tank Insomniaq Jason Knittle support Autumnsouls support have announced the departure of analyst Bernadette and tank player SaltShaker . Bernadette is also retiring, citing on Twitter that college and work were the reasons for her leave.
Additionally, the team announced Nishik is leaving, although he first announced his departure in August.
We'd like to give a warm goodbye to @BernadetteBagel with her retirement as she focuses on other opportunities. Thank you for everything, and best of luck! #UnPhased pic.twitter.com/1wOcGdwySw

— Phase 2 (@Phase2OW) October 3, 2019
Goodbyes are always hard, but we're so thankful for both @SaltShaker_OW and @nishikow for always striving to be excellent and always exceeding expectations. The future is bright for you both, and we're wishing you the best! #UnPhased pic.twitter.com/KjGyymHh1V

— Phase 2 (@Phase2OW) October 4, 2019
The team recently finished in third place in the Rivalcade Overwatch Rumble, where they lost to Bermuda Academy in the lower bracket finals.
Bernadette joined Phase 2 as an analyst last May, and SaltShaker and Nishik were added shortly afterwards. During their time with the team, they placed in the top six in Trials: North America Season 2 to qualify for Contenders, and subsequently finished in the top four that season, losing to ATL Academy in the semifinals.
Due to the ongoing Contenders offseason, Phase 2 currently have no upcoming matches on their schedule.