The Florida Mayhem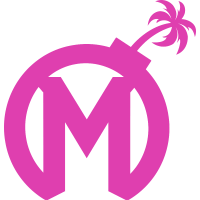 Florida Mayhem OWL Rank #8 Gargoyle Lee Beom-jun (이범준) off tank GangNamJin Gang Nam-jin (강남진) flex support BQB Lee Sang-bum (이상범) dps Yaki Kim Jun-gi (김준기) dps Karayan Choi San-ha (최산하) tank Kris Choi Jun-soo (최준수) support have announced the departure of Assistant General Manager Scott " BEARHANDS " Tester. Additionally, they have promoted Albert " yeHHH " Yeh to the general manager role.
Thank you for everything, @theBEARHANDS, and please welcome @yeHHH in his new role as General Manager for #OWL2020!

Read more -> https://t.co/pGZyftMOVP
#BringTheMayhem pic.twitter.com/fATJVzGKU2

— Florida Mayhem (@FLMayhem) October 4, 2019
The Florida Mayhem are coming off a season of turmoil that ended with a 6-22 record that earned them the bottom spot on the league table. The Mayhem went winless in Stage 2 and shifted away from their mixed roster to an all-Korean one after going 1-6 in Stage 1. That decision was controversial at the time and came after the Mayhem had added a western player in McGravy to their roster during Stage 1.
Following the end of the season, Mayhem General Manager Matt Akhavan left the organization. At the time, that left BEARHANDS and yeHHH in charge as the team's two assistant general managers.
yeHHH will be in charge of what could be an active offseason for the Mayhem. They currently have just two players--main tank Fate and DPS Sayaplayer--under contract for 2020. Each of the team's other 10 players are subject to a team option. The Mayhem will need at least eight players under contract by November 15 to meet the Overwatch League's roster deadline.