Florida Mayhem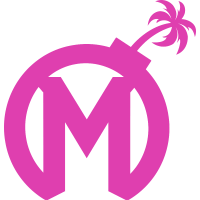 Florida Mayhem OWL Rank #15 Gargoyle Lee Beom-jun (이범준) off tank GangNamJin Gang Nam-jin (강남진) flex support Sayaplayer Ha Jeong-woo (하정우) dps BQB Lee Sang-bum (이상범) dps Yaki Kim Jun-gi (김준기) dps Fate Koo Pan-seung (구판승) tank Kris Choi Jun-soo (최준수) support General Manager Matt Akhavan has left the organization.
With a heavy heart, I am announcing that I am no longer with Misfits / Mayhem after 3+ years with the company. I have had an unforgettable experience and had the pleasure of meeting and working with absolutely incredible individuals.

You guys will always be family. pic.twitter.com/KJDCwmfN1m

— Matt AKhavan 大麥 (@MattAkhavan) August 19, 2019
Akhavan had been with Misfits, the parent organization of the Mayhem, since before the Mayhem's creation. He officially became the Mayhem's general manager in March of 2018.
The Mayhem have not revealed if another staff member will take over his role. BEARHANDS and yeHHH are currently assistant general managers with the team.
This departure follows the Mayhem's second straight losing season. They went 6-22 this season after going 7-33 last season. The franchise won two matches in the same week for the first time in their final weekend of play in this season. That weekend also marked the first time the franchise swept their opponent--and they did it twice in the same week.
The Mayhem do not play again this season.