The Overwatch League has revealed during their playoffs broadcast that DPS sinatraa of the San Francisco Shock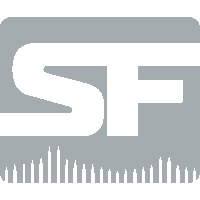 San Francisco Shock OWL Rank #2 Viol2t Park Min-ki flex support Finn Oh Se-jin (오세진) flex support Proper Kim Dong-hyeon (김동현) dps s9mm Samuel Santos dps Coluge Colin Arai tank has won the 2019 Overwatch League MVP award.
Shock Fans, please welcome your new @OverwatchLeague MVP, @Sinatraa!!!

This is YOUR moment... We couldn't ask for a better player, personality or leader ⚡ pic.twitter.com/icn7pndBmK

— San Francisco Shock⚡ (@SFShock) September 6, 2019
sinatraa was the Shock's star Zarya player throughout the GOATs meta in the 2019 season's first three stages, leading the league in damage per 10 minutes on the hero over that time. His Zarya play helped propel the team to a 16-5 record over that time. That stretch included a 7-0 Stage 2 in which the Shock didn't lose a single map during regular season matches. They won their first ever stage title at the end of the stage.
He won the award despite being limited to seven maps in six matches during Stage 4. The Shock went 6-1 in those maps.
The MVP award was narrowed down to five players in late July, prior to the start of Stage 4. sinatraa was one of two Shock players on the MVP shortlist, the other being super.
sinatraa played his first Overwatch League match in Stage 2 Week 5 of the 2018 season. His debut came so late in the season because he was too young to play prior to that point in the season. Despite his youth, he was one of the league's most anticipated players as rumors of his large contract surfaced prior to the start of the season.
This is sinatraa's second award of the season. He was named a DPS Role Star last week.
This is the Overwatch League's second ever regular season MVP award. Last year, New York Excelsior flex support JJonaK won the inaugural regular season MVP award.