The 2019 Overwatch League season is one more week closer to completion.
With each week, the playoff picture becomes more clear. The top seven teams are locked into the top 12 and the top three teams are locked into their current seeds (while the Shock could end up with a better record than the Excelsior, the Excelsior have clinched the second seed because of their Atlantic Division title).
There are only two remaining weeks in the current Overwatch League. The time is running out for teams to make the playoffs or get their preferred seeds.
Here is this week's edition of Scrub's OWL Power Rankings.
Image credit: Steward Volland for Blizzard Entertainment
1. (-) San Francisco Shock (20-5)
An undefeated stage would not be surprising for the San Francisco Shock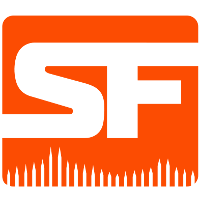 San Francisco Shock OWL Rank #1 ChoiHyoBin Choi Hyo-Bin (최효빈) off tank Viol2t Park Min-ki flex support Architect Park Min-ho (박민호) dps Rascal Kim Dong-jun (김동준) dps smurf Yoo Myeong-Hwan tank Moth Grant Espe support . They continue to look like the best team in the league.
2. (+1) Vancouver Titans (24-2)
Only one week after being swept by the Justice, the Vancouver Titans
Vancouver Titans OWL Rank #2 JJANU Choi Hyeon-woo (최현우) off tank Twilight Lee Joo-seok (이주석) flex support Haksal Kim Hyo-jong (김효종) dps Stitch Lee Chung-hee (이충희) dps Bumper Park Sang-beom (박상범) tank SLIME Kim Sung-jun (김성준) support appear to be returning to form. Playing Stitch over Hooreg has made the team look better in the short term. For the long term, they seem to be taking advantage of their top seed and experimenting with lineups and compositions. Both SeoMinSoo and rapel got rare Stage 4 playtime against the Fusion.
3. (-1) Los Angeles Gladiators (16-10)
The first two maps the Los Angeles Gladiators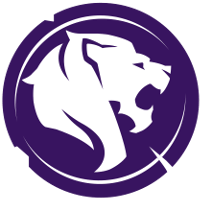 Los Angeles Gladiators OWL Rank #6 Shaz Jonas Suovaara flex support Void Kang Jun-woo (강준우) off tank Surefour Lane Roberts dps Decay Jang Gui-un (장귀운) dps rOar Gye Chang-hoon tank BigGoose Benjamin Isohanni support played against the Dallas Fuel were not good. However, the Gladiators cleaned up their play in the final three maps to reverse sweep a team they should have swept in the first place. One interesting stat to help paint the picture of the change in the Gladiators play between the two halves: while the Gladiators captured the point first both times in the last Control map, Busan, they failed to capture it first once in three rounds on Lijiang Tower, the last Control map.
4. (+5) Guangzhou Charge (14-13)
A reverse sweep over a solid Dynasty team and a sweep over the Excelsior mark another week for the surging Guangzhou Charge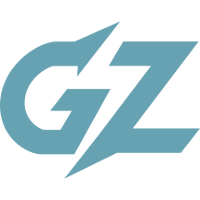 Guangzhou Charge OWL Rank #4 HOTBA Choi Hong-joon off tank Shu Kim Jin-seo flex support nero Charlie Zwarg dps Happy Lee Jung-woo (이정우) dps Rio Oh Seung-pyo (오승표) tank Chara Kim Jung-yeon (김정연) support . Their loss to the London Spitfire in Week 2 was their only blemish this stage and they have moved themselves up from a team on the wrong side of the top 12 to a team that's currently in eighth. They're now 11-5 in their last 15 matches since starting the season 3-8.
5. (-) Washington Justice (7-19)
Aside from their upset victory over the Titans in Week 2, the Washington Justice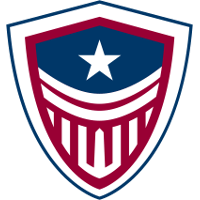 Washington Justice OWL Rank #13 SanSam Kim Hyang-ki (김향기) off tank Gido Mun Gi-do (문기도) flex support Stratus Ethan Yankel dps Corey Corey Nigra dps janus Song Jun-hwa tank ArK Hong Yeon-joon support haven't played any tough teams in Stage 4. Nonetheless, they've looked good overall and are deserving of a top five ranking--even despite looking less convincing over the Outlaws and Uprising this week. The Justice will have their second challenge this stage when they play against the Reign. That match should be a better indicator as to whether or not the Justice's win over the Titans was an anomaly or whether it was a sign the Justice are a top team.
6. (-2) London Spitfire (16-11)
A close match with the Titans and a strong victory over the Outlaws keeps the London Spitfire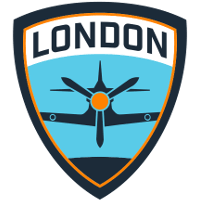 London Spitfire OWL Rank #14 Bdosin Choi Seung-tae (최승태) flex support Fury Kim Jun-ho (김준호) off tank birdring Kim Ji-hyuk (김지혁) dps Profit Park Joon-yeong (박준영) dps Gesture Hong Jae-hee (홍재희) tank Quatermain Song Ji-hoon (송지훈) support in the top six. Aside from their loss to the Mayhem, the Spitfire have generally been strong this stage. An interesting note: all four of their Stage 4 victories--regardless if they're against weaker teams like the Fuel or stronger teams like the Charge--have been 3-1.
7. (+3) Atlanta Reign (12-12)
While the Atlanta Reign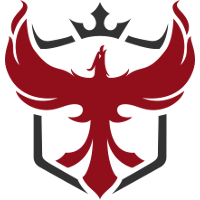 Atlanta Reign OWL Rank #7 Dogman Dusttin Bowerman flex support frd Nathan Goebel off tank NLaaeR Ilya Koppalov dps ErsTer Jeong Joon dps Pokpo Park Hyun-Jun (박현준) tank Masaa Petja Kantanen support didn't play this week, teams that were ahead of them did play and lost while they were at it. By not playing, the Reign avoided losing and thus climbed in the rankings. Week 4 will finally pit the Reign against strong opponents this stage--the Justice and the Spitfire--so it should be a good measure of how scary the ErsTer -powered Reign are.
8. (-2) Seoul Dynasty (14-12)
Once again, the Seoul Dynasty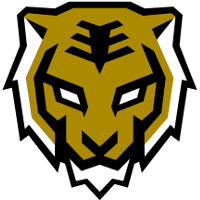 Seoul Dynasty OWL Rank #9 ryujehong Ryu Je-hong (류제홍) flex support Michelle Choi Min-hyuk off tank FITS Kim Dong-eon (김동언) dps ILLICIT Park Jae-min (박제민) dps Marve1 Hwang Min-seo (황민서) tank tobi Yang Jin-mo (양진모) support are suffering from a brutal schedule. They are a better team than their Stage 4 record suggests. Nonetheless, they needed to finish that match with the Charge and not let it slip away.
9. (-2) Chengdu Hunters (12-14)
The Chengdu Hunters
Chengdu Hunters OWL Rank #10 Kyo Kong Chunting (孔春亭) flex support Elsa Luo Wenjie (罗文杰) off tank Jinmu Yi Hu (易虎) dps YangXiaoLong Zhang Zhihao (章智浩) dps Ameng Ding Menghan (丁蒙涵) tank Yveltal Li Xianyao (李先曜) support have again reminded us they are the most inconsistent team in the Overwatch League. A victory over the struggling Spark could have made a finish in the top 12 inevitable for them. Now, however, their prospects for making the postseason are a lot less certain.
10. (-2) Shanghai Dragons (13-12)
A loss to the Shock isn't anything to be ashamed of. However, it's clear that the Shanghai Dragons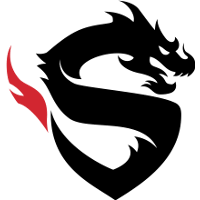 Shanghai Dragons OWL Rank #11 Luffy Yang Seong-hyeon (양성현) flex support envy Lee Kang-jae (이강재) off tank YoungJIN Jin Yong-jin dps Gamsu Noh Yeong-jin (노영진) tank DDing Yang Jin-hyeok (양진혁) flex CoMa Son Kyeong-woo (손경우) support are not the same unstoppable force that ran through the Stage 3 playoffs. They should become a formidable opponent for any team in the league once they find their footing in the current meta, but they aren't there yet.
11. (-) Los Angeles Valiant (11-14)
The Los Angeles Valiant
Los Angeles Valiant OWL Rank #8 SPACE Indy Halpern off tank Agilities Brady Girardi dps KSF Kyle Frandanisa dps FCTFCTN Russell Campbell tank KariV Park Young-seo (박영서) flex Custa Scott Kennedy support needed their win over the Florida Mayhem and will now need to beat the Uprising next. They have an uphill battle to making the top 12 with the Gladiators and the Shock both on deck for their final week, so they need every win they can get.
12. (-) New York Excelsior (21-5)
The New York Excelsior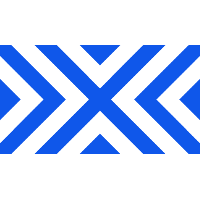 New York Excelsior OWL Rank #5 JJoNak Bang Sung-hyeon (방성현) flex support MekO Kim Tae Hong off tank Libero Kim Hye-sung (김혜성) dps Nenne Jeong Yeon-kwan dps Mano Kim Dong-gyu (김동규) tank ANAMO Jeong Tae-seong (정태성) support 's playoff seed is clinched, meaning they have time to figure out the current meta and experiment. Their struggles now are concerning, yes, but those same struggles may expose enough problems that need fixing to lead to a better Excelsior team come playoff time.
13. (+1) Hangzhou Spark (15-10)
Thanks in part to GodsB finally coming alive, the Hangzhou Spark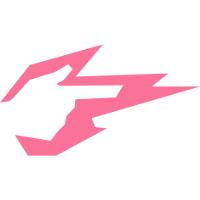 Hangzhou Spark OWL Rank #3 Ria Park Seong-wook (박성욱) off tank BeBe Yoon Hui-Chang (윤희창) flex support Adora Kang Jae-Hwan (강재환) dps GodsB Kim Kyeon-Bo (김경보) dps guxue Xu Qiulin (徐秋林) tank iDK Park Ho-jin (박호진) support have their first win of Stage 4. They should continue to steady themselves when they take on the Fuel in Week 4 before they end Stage 4 with tougher opponents.
14. (+1) Florida Mayhem (4-22)
Gargoyle 's play on Roadhog dominated the Valiant on Hollywood and kept Agilities from taking over the game as Pharah. Fantastic play like that gives the Florida Mayhem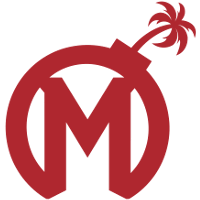 Florida Mayhem OWL Rank #16 HaGoPeun Jo Hyeon-woo (조현우) flex support Gargoyle Lee Beom-jun (이범준) off tank Sayaplayer Ha Jeong-woo (하정우) dps BQB Lee Sang-bum (이상범) dps Fate Koo Pan-seung (구판승) tank Kris Choi Jun-soo (최준수) support some hope for the potential of their rebuilt roster next season.
15. (+2) Paris Eternal (10-16)
The Paris Eternal
Paris Eternal OWL Rank #15 Finnsi Finnbjörn Jónasson off tank Greyy Luís Perestrelo flex support SoOn Terence Tarlier dps ShaDowBurn George Gushcha dps lhcloudy Roni Tiihonen tank Kruise Harrison Pond support did not look good in their matchup with the Fusion... but they won the match nonetheless. Maybe the momentum from that win can help them play better in their final week of the season.
16. (-3) Philadelphia Fusion (14-13)
It wasn't unexpected for the Philadelphia Fusion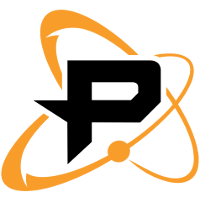 Philadelphia Fusion OWL Rank #12 Boombox Isaac Charles flex support Poko Gael Gouzerch off tank Carpe Lee Jae-hyeok (이재혁) dps EQO Josh Corona dps SADO Kim Su-Min (뜨용) tank neptuNo Alberto González support to lose to the Titans--even in a sweep. However, it was surprising for the Fusion to lose to the Eternal. They haven't looked good throughout the season, but rarely have they looked as bad as they did this weekend. It's not a good look for them entering the postseason.
17. (-1) Toronto Defiant (8-19)
Fresh off their loss to the Florida Mayhem, the Toronto Defiant

Toronto Defiant OWL Rank #20 Neko Park Se-hyeon (박세현) flex support Gods Daniel Graeser off tank Logix Andreas Berghmans dps Mangachu Liam Campbell dps sharyk Normund Faterins tank Aid Go Jae-yoon (고재윤) support have to play the Mayhem again. They'll be seeking to end their season on a high note.
18. (-) Houston Outlaws (9-18)
The Houston Outlaws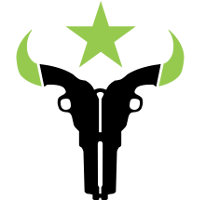 Houston Outlaws OWL Rank #17 Rawkus Shane Flaherty flex support SPREE Alexandre Vanhomwegen off tank Jake Jacob Lyon dps Danteh Dante Cruz dps Muma Austin Wilmot tank Boink Daniel Pence support have consistently shown some signs of life each week in Stage 4 by winning at least one map, but continually wind up losing their matches anyway. Their matches were surely harder without Jake in the lineup, but they still managed to keep them closer than expected.
19. (-) Dallas Fuel (10-15)
The Dallas Fuel
Dallas Fuel OWL Rank #18 uNKOE Benjamin Chevasson flex support NotE Lucas Meissner off tank aKm Dylan Bignet dps ZachaREEE Zachary Lombardo dps OGE Son Min-seok (손민석) tank Closer Jung Won-sik (정원식) support 's brutal Stage 4 doesn't get remarkably easier in its final three matches. They have to take on a Spark team that appears to be regaining their form as well as Charge and Reign teams that have found new life with the 2-2-2 lock. It seems more and more likely with each passing week they'll end the season with a 12 game losing streak.
20. (-) Boston Uprising (8-16)
After starting the season with a 7-6 record, the Boston Uprising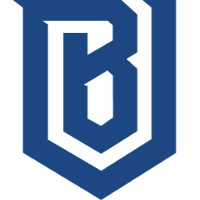 Boston Uprising OWL Rank #19 Persia Yang Zi-on flex support blasé Jeffrey Tsang dps Colourhex Kelsey Birse dps Stellar Lee Do-Hyung dps Fusions Cameron Bosworth tank Kellex Kristian Keller support are now 1-10 in their last 11 matches. Much like last season, the Uprising started the season by outperforming the expectations placed on their roster. Unlike last season, however, everything fell apart well before they could turn it into a playoff appearance.