The Seoul Dynasty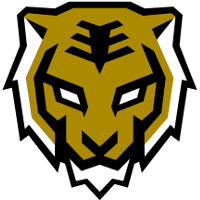 Seoul Dynasty OWL Rank #7 Bdosin Choi Seung-tae (최승태) flex support FITS Kim Dong-eon (김동언) dps Profit Park Joon-yeong (박준영) dps Marve1 Hwang Min-seo (황민서) tank Gesture Hong Jae-hee (홍재희) tank tobi Yang Jin-mo (양진모) support SLIME Kim Sung-jun (김성준) support have announced main tank Fissure will retire effective immediately.
[ Thank you, Fissure ]#RoarOn pic.twitter.com/nvpyXlKQ3w

— Seoul Dynasty 🐯 (@SeoulDynasty) June 27, 2019
This announcement comes following a Twitch stream in which Fissure discussed his feelings toward playing professionally and his future. According to a translation from Swingchip, Fissure stated on his stream that he was experiencing burnout, loss of passion and mental strain. At the time he said he was deciding between sitting out for the remainder of Stage 3 and preparing for Stage 4 or taking a complete break.
Fissure's rise to fame began when he played tank for Kongdoo Panthera in 2017. He helped the team finish second in APEX Season 3 and third in APEX Season 4. He was then signed by the London Spitfire alongside several of his teammates.
Most of his time with the Spitfire was spent on the bench behind Gesture, eventually leading to the team trading him to the Gladiators. He helped lead the Gladiators to a playoff berth in 2018 and finished in the top three of MVP voting that season. Despite his strong performance with the Gladiators, he was benched for the team's 2-1 playoff series loss to the Spitfire.
He was then traded to the Dynasty in the offseason and was expected to start, but instead he saw inconsistent playtime throughout the season. He played in six matches in Stage 1 but only one match in Stage 2. He played in eight maps spread across three matches in Stage 3 as the Dynasty have experimented with using two different lineups in the same match.
The Dynasty will now have 11 players available and just one main tank. The Dynasty will have to use Marve1 on every map for the remainder of the season regardless of which lineup they ultimately decide to use, barring the signing of a new tank.
The Seoul Dynasty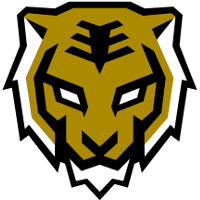 Seoul Dynasty OWL Rank #7 Bdosin Choi Seung-tae (최승태) flex support FITS Kim Dong-eon (김동언) dps Profit Park Joon-yeong (박준영) dps Marve1 Hwang Min-seo (황민서) tank Gesture Hong Jae-hee (홍재희) tank tobi Yang Jin-mo (양진모) support SLIME Kim Sung-jun (김성준) support are currently:
The Seoul Dynasty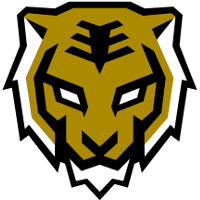 Seoul Dynasty OWL Rank #7 Bdosin Choi Seung-tae (최승태) flex support FITS Kim Dong-eon (김동언) dps Profit Park Joon-yeong (박준영) dps Marve1 Hwang Min-seo (황민서) tank Gesture Hong Jae-hee (홍재희) tank tobi Yang Jin-mo (양진모) support SLIME Kim Sung-jun (김성준) support staff are: