The Shanghai Dragons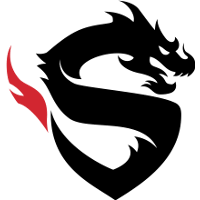 Shanghai Dragons OWL Rank #2 Izayaki Kim Min-chul (김민철) flex support Void Kang Jun-woo (강준우) off tank Fleta Kim Byung-sun (김병선) dps LIP Lee Jae-won (이재원) dps FEARLESS Lee Eui-seok (이의석) tank LeeJaeGon Lee Jae-gon (이재곤) support have announced the release of off-tank player GuardiaN .
"Today we part ways with @GuardiaN_1998. He has been a great teammate and friend, and we thank him for his hard work and being a part of our #Breakthrough this season. The Shanghai Dragons wish him all the best for the future." pic.twitter.com/BKlYuurhG3

— Shanghai Dragons (@ShanghaiDragons) June 12, 2019
GuardiaN joined the Dragons over the offseason as a part of the team's rebuild.
He only played in two maps spread between two matches for the Dragons. Both matches were in in Stage 1 Week 4.
His lack of playtime came in part because of the Dragons' abundance of off-tank/flex players. In most matches, DDing has been the team's starting D.Va player and has used his flexibility to swap onto DPS heroes when the team needs them. The team also has Geguri, who has played in several more matches than GuardiaN.
Prior to playing for the Dragons, GuardiaN was a member of the Uprising's academy team at the time, Toronto Esports. He played for Lunatic-Hai's second team before that.
The Dragons now have eight players on their roster, which is the league minimum for roster size.
They are currently 8-7 on the season and 1-0 in Stage 3.
Their next match is this weekend against the Atlanta Reign.