SNT , main tank and coach for the Florida Mayhem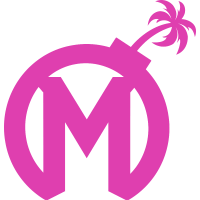 Florida Mayhem OWL Rank #6 Gargoyle Lee Beom-jun (이범준) off tank GangNamJin Gang Nam-jin (강남진) flex support BQB Lee Sang-bum (이상범) dps Yaki Kim Jun-gi (김준기) dps Karayan Choi San-ha (최산하) tank Kris Choi Jun-soo (최준수) support , has announced his departure from the team.
Farewell, @SNT_OW.

Your drive to improve yourself was always easy to see. That effort extended to the entire team's improvement and growth. Thank you, and best of luck in your future endeavors! pic.twitter.com/A2Xyt0mplL

— Florida Mayhem (@FLMayhem) June 2, 2019
Hello!

Read: https://t.co/CkbaLZSkyX

— Kim 'SNT' Sung Hoon (@SNT_OW) June 2, 2019
SNT's departure comes the same day the team announced the release of DPS player TviQ. He was the last remaining western player on a roster transitioning to a fully-Korean lineup.
He stated he left the team because the direction he wanted to go in and the direction the team wanted to go in diverged from each other.
SNT joined the Mayhem midway through last season to play main tank for the team.
Nearly a year later, the Mayhem announced SNT would become a substitute for the team as well as a coach. He has served the team as a player-coach since then.
The Mayhem now have eight players on their roster, space for four new signings.
The Mayhem's next match is June 6 against the Dynasty.
The current Florida Mayhem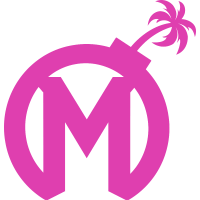 Florida Mayhem OWL Rank #6 Gargoyle Lee Beom-jun (이범준) off tank GangNamJin Gang Nam-jin (강남진) flex support BQB Lee Sang-bum (이상범) dps Yaki Kim Jun-gi (김준기) dps Karayan Choi San-ha (최산하) tank Kris Choi Jun-soo (최준수) support roster is:
Ha "Sayaplayer" Jeong-woo (하정우) (DPS)
Lee "bqb" Sang-bum (이상범) (DPS)
Koo "xepheR" Jae-mo (Off-tank)
Koo "Fate" Pan-seung (구판승) (Tank)
Yoon "Swon" Seong-won (윤성원) (Tank)
Jo "HaGoPeun" Hyeon-woo (조현우) (Flex Support)
Lee "Byrem" Seong-joo (Flex Support)
Choi "Kris" Jun-soo (최준수) (Support)
And their staff is: