The Florida Mayhem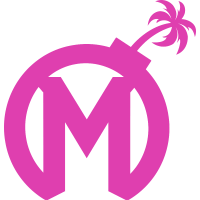 Florida Mayhem OWL Rank #8 SirMajed Majed Alrashied flex support Checkmate Baek Seung-hun dps Hydron Isaiah Rodriguez dps someone tank ANAMO Jeong Tae-seong (정태성) support have made coaching staff changes before their season is set to kick off. Former main tank SNT will move to a player-coach role and substitute for the team, and yeah will join the team as an assistant coach.
One last announcement before we kick the #OWL2019 season off...

📰: https://t.co/3T6T20eB83 pic.twitter.com/5deSNzjfZs

— Florida Mayhem (@FLMayhem) February 8, 2019
SNT was the Mayhem's main tank for much of the previous season, joining the team midseason to eventually replace CWoosH beginning in Stage 3. The Mahyem's only other main tank player is Swon .
yeah joins the Mayhem from Lucky Future Zenith
Lucky Future Zenith Inactive YARG Kim Gwan-woo dps Lucid Yoo Jun-seo (유준서) support . In his tenure with the team, they won two Chinese Contenders titles in Contenders 2018 (Seasons 1 and 2 respectively). The team was also expected to compete in the NetEase Esports X Tournament, but withdrew from the tournament due to former players joining various Overwatch League teams.
The team's official press release is as follows:
Most recently we've announced the release of Coach Hyun Jin "R2der" Choi and the promotion of Marvin "Promise" Schroder from Academy Head Coach to the coaching staff of our OWL roster.

Today, we're delighted to announce that veteran coach Young Su "Yeah" Jung will be joining Mineral and Promise on the Florida Mayhem OWL coaching staff, as well as Season 1 player returnee Sung Hoon "SNT" Kim, who will remain on the active roster as a substitute.

Coach "Yeah" (not be confused with our Head of Player Development, Albert "Yehhh" Yeh!) joined us with a wealth of knowledge, experience, and accomplishment under his belt. Yeah comes from experience at talent-farm Lunatic Hai and most notably holds two major Contenders China titles from his previous team, Lucky Future Zenith.

SNT began working closely with the coaching staff early in the pre-season and is eager to continue to provide support to the team while remaining game-ready. His sharp grasp of competitive Overwatch redefined how Winston was played in Korea during APEX Challengers, and we're thrilled he is bringing that understanding to develop the future of the Florida Mayhem.
The Mayhem begin their season on February 15th with a series against the Atlanta Reign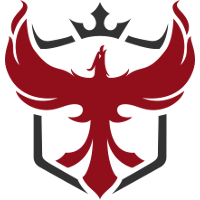 Atlanta Reign OWL Rank #10 Kai Kai Collins dps nero Charlie Zwarg dps Hawk Xander Domecq tank UltraViolet Benjamin David support Ojee Christian Han support .
The Florida Mayhem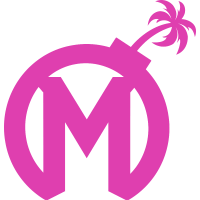 Florida Mayhem OWL Rank #8 SirMajed Majed Alrashied flex support Checkmate Baek Seung-hun dps Hydron Isaiah Rodriguez dps someone tank ANAMO Jeong Tae-seong (정태성) support 's roster is:
The Florida Mayhem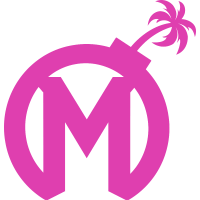 Florida Mayhem OWL Rank #8 SirMajed Majed Alrashied flex support Checkmate Baek Seung-hun dps Hydron Isaiah Rodriguez dps someone tank ANAMO Jeong Tae-seong (정태성) support 's staff is:
Vytis "Mineral" Lasaitis (Coach)
Marvin "Promise" Schröder (Assistant Coach)
Jung "yeah" Young-su (Assistant Coach)
Robert Yip (Performance Coach)
Kim "SNT" Seong Hun (Player-Coach)
Albert "yeHHH" Yeh (Head of Player Development and Scouting)
Scott "Bearhands" Tester (Assistant General Manager)
Matt Akhavan (General Manager)