The inaugural Pacific Showdown is set to begin in Shanghai, and six of the most elite teams in the Asia-Pacific region are set to square off against each other in a double elimination bracket.
Regional pride and Gauntlet spots are at stake, as well as $150,000 USD in the prize pool. Representing the home crowd are Chinese teams LGE.Huya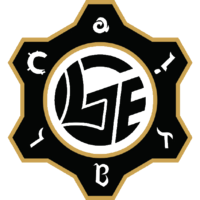 LGE.Huya Contenders CN Rank #4 Sven off tank Kami Tang Yitao (唐毅滔) dps Mer1t Choi Tae-min dps JeungMac Choi Dae-han (최대한) tank Molly He Chengzhi (何诚智) support Lengsa Chen Jingyi (陈婧逸) support and The One Winner
The One Winner Inactive Highbee Zhang Zening (张泽宁) off tank MoLanran Liao Yang (廖洋) dps Mijia Tan Xujie (谭栩杰) dps Silver3 Han Haibo (韩海波) tank wya Qi Haomiao (齐浩淼) support illusion Tan Li (谭力) support , while Element Mystic
Element Mystic Contenders KR Rank #1 MCD Lee Jeong-ho (이정호) flex support Wiz Kim Hyun-seok off tank Spera Jung Junwoo dps HeeSang Chae Hee-sang dps Alpha Sin Jae-hyeon (신재현) tank Unique Yoo Dong-hyun support and O2 Blast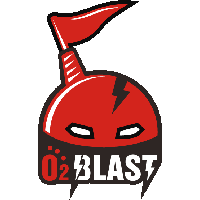 O2 Blast Contenders KR Rank #3 Proper Kim Dong-hyeon (김동현) dps Pelican Oh Se-hyun (오세현) dps Kaiser Ryu Sang-hoon (류상훈) tank Mandu Kim Chan-hee (김찬희) support hail from the bastion of Overwatch that is Korea. Rounding out the Asian teams is Talon Esports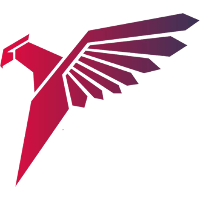 Talon Esports Contenders PAC Rank #1 Gogora Lee Ji-Yoon (이지윤) off tank ManGoJai Kin-Long Wong flex support oPuTo Ubon Dara dps Patiphan Patiphan Chaiwong dps MuZe Kim Young-hun (김영훈) tank CQB Yang Hao-Cheng support from Taiwan, and last but not least, ORDER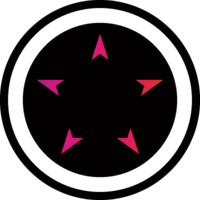 ORDER Contenders AU Rank #1 Adam Adam Soong off tank yuki James Stanton dps Signed Dale Tang dps Quatz Sam Dennis tank Jordation Jordy Frish flex Unter Max Unterwurzacher support represents the land down under.
Talon Esports (1st Place, Contenders Pacific)
Image credit: Talon Esports on Twitter
Talon Esports' journey in Overwatch dates all the way back to 2017 with a nearly full Taiwanese lineup. Though the team did not last for a long time, Talon made a return to Overwatch in 2018 in collaboration with Korean team Ardeont. Since their return to the Pacific scene, and a brief appearance in Trials Korea, the organization has netted two Contenders Pacific championships, including the most recent one, and has sent a player, Persia, to the Overwatch League. The current iteration of Talon is a lineup full of heavy-hitters. Off-tank Gogora played with the team during their first championship run in Season 2 of 2018, while supports CQB and inin77 were with Hong Kong Attitude, who won Season 3 of Contenders Pacific 2018. The most notable name on the team, however, must be oPuTo . A mainstay of the Pacific and scene since 2016, his results on his former team, MEGA Esports, have been middling at best. After taking a hiatus in the final season of 2018, oPuTo returned to Contenders in 2019 hungry for a win. Despite the team's multinational and multilingual roster, they managed to blaze through the competition in the Pacific. Next up: Shanghai.
ORDER (1st Place, Contenders Australia)
Image credit: yuki on Twitter
The representative from down under will not be three-time champions Sydney Drop Bears. After the Drop Bears' 22-match win streak was cut short by Blank Esports in the regular season, ORDER sensed blood in the waters from the usually infallible Drop Bears. ORDER had already fallen short once against the Drop Bears in a grand final, and they would want to exact their revenge against the Drop Bears. DPS/Support Jordation and tank Quatz had played for the Drop Bears during their Seasons 1 and 2 title run and wanted another taste of a championship. Meanwhile, DPS yuki had appeared in every Contenders final but was never on the side of victory. The GOATS meta played well into the hands of ORDER, with new DPS Signed being touted as the best Zarya player in the Oceanic scene. Despite some midseason roster shakeups when support Merit left the team and Jordation had to figure out a new role on the team, ORDER were still able to cruise through the competition on towards a trip to Shanghai.
The One Winner (2nd Place, Contenders China)
After blazing through Season 3 of Contenders China 2018 while only dropping a single map throughout the whole season, T1w's hot streak have been cooling off since then. While they've remained undefeated in the regular season, the team made it to the finals and the Pacific Showdown on a razor's edge, with close 3-2 wins over Lucky Future and LGD Gaming. Eventually, they were swept by LGE.Huya in the finals. Nonetheless, T1w remain an entertaining team to watch. The team is very much content with running unorthodox DPS compositions in light of the GOATS meta and playing to the strengths of their players' hero pools. Mijia 's Doomfist and MoLanran 's Pharah and Sombra have been one of the best in the region. While they've looked shaky on GOATS this season, T1w can always rely on Silver3 for a massive Earthshatter. If they can clean up their act, T1w can return to their dominant form in the latter half of 2018.
LGE.Huya (1st Place, Contenders China)
The sole academy team in the Pacific Showdown are heading to Shanghai swinging. Ever since the team's formation in 2017, and middling performances in 2018, LGE.Huya are cruising on an undefeated run in the most recent season of Contenders after partnering with the Chengdu Hunters
Chengdu Hunters OWL Rank #10 Kyo Kong Chunting (孔春亭) flex support Elsa Luo Wenjie (罗文杰) off tank Jinmu Yi Hu (易虎) dps YangXiaoLong Zhang Zhihao (章智浩) dps Ameng Ding Menghan (丁蒙涵) tank Yveltal Li Xianyao (李先曜) support this year. The team achieved this feat largely thanks to Haker 's incredible Sombra play, touted to be not only one of the best Sombras in China, but also one of the best in the world. But it is not only him who makes the plays on LGE.Huya, with Molly putting up big performances on the flex support role, as well as Piggy and JeungMac on the front line. After winning the Contenders trophy, LGE.Huya have their eyes set on the Pacific Showdown trophy as well.
Element Mystic (1st Place, Contenders Korea)
Image credit: Element Mystic on Twitter
After a whole year of misplaced hype about being the best team in Contenders Korea, Element Mystic is finally on top. Despite going 13-2 in regular season matches in Contenders 2018, EM was always stopped just short of the championship. This year, however, was different. Normally, the team would flounder at the end of the regular season, with upset losses to MVP Space and Meta Athena in Seasons 2 and 3 of 2018 respectively. Instead, EM turned heads in their final regular season match as they put an end to RunAway's 25-match win streak. Despite not achieving a bye into the semifinals, they continued this momentum into the playoffs, not dropping a single map en route to a Contenders trophy at long last. The DPS lineup of SP9RK1E and Doha have been phenomenal, with the duo consistently showing up on heroes such as Doomfist, Zarya, or Sombra. With a well-oiled frontline and backline to boot, EM are finally becoming the heavy-hitters that they were meant to be in Season 1 of last year.
O2 Blast (2nd Place, Contenders Korea)
Once again, O2 Blast have turned up in the playoffs after a mediocre regular season performance. Their first playoffs run in 2018 featured a 3-2 upset over the heavily favoured Element Mystic, and this season was yet another upset over the defending champions RunAway. However, during the two times O2 entered the finals, they left with zero map wins. Nonetheless, the O2 organization has a knack for developing world-class talent, with alumni such as the San Francisco Shock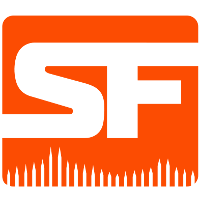 San Francisco Shock OWL Rank #1 ChoiHyoBin Choi Hyo-Bin (최효빈) off tank Viol2t Park Min-ki flex support Architect Park Min-ho (박민호) dps Rascal Kim Dong-jun (김동준) dps smurf Yoo Myeong-Hwan tank Moth Grant Espe support 's Viol2t or the Toronto Defiant

Toronto Defiant OWL Rank #20 KariV Park Young-seo (박영서) flex support Nevix Andreas Karlsson off tank Logix Andreas Berghmans dps Mangachu Liam Campbell dps Agilities Brady Girardi dps Surefour Lane Roberts dps Beast Adam Denton tank Kellex Kristian Keller support 's Ivy. The team features a mix of veterans such as Kaiser , who has played continuously since 2016, and up-and-coming talent such as Proper , Myunbong , and Mandu . Each of the players are playmakers in their own right, but the whole is more than the sum of its parts. Overall, O2 Blast is a dark horse vying for the trophy in Shanghai, and teams should not count them out.
The best of Asia-Pacific will duke it out for regional glory and bragging rights over three days, starting on May 24. You can catch the stream at twitch.tv/overwatchcontenders, or alternatively, the matches will be ticked live on over.gg.