Contenders team Skyfoxes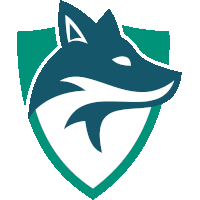 Skyfoxes Contenders NA Rank #22 Sargasm dps Atlas dps Faded tank Fallen support have partnered with Meta Gaming to become Meta Skyfoxes. They have also announced their full roster and staff.
👋 Wave hello to your Meta Skyfoxes https://t.co/0QKDw8hySG#FoxesTakeFlight 🦊

— Meta Skyfoxes #FoxesTakeFlight🦊 (@SkyfoxesOW) April 26, 2019
🎥 Featuring:

🛡️ - @Cloneman16
🛡️ - @OW_F4zE
🛡️ - @iRemiix_OW
⚔️ - @budsOW
⚔️ - @Horthic
💉 - @OwMacki
💉 - Lastro

— Meta Skyfoxes #FoxesTakeFlight🦊 (@SkyfoxesOW) April 26, 2019
🎬 Supporting cast:

📋 - @Verbo (Operations Manager)
📅 - @Suzuki_OW (Manager)
📅 - @lily_seul2 (Assistant Manager)
📘 - @Juyoung_ow (Coach)
📘 - @jcb_ow (Coach)

💻 - @wRoadie (Director of Content)
🖌️ - @DaniGeorge_ (Creative Media)

— Meta Skyfoxes #FoxesTakeFlight🦊 (@SkyfoxesOW) April 26, 2019
This announcement officially marks the end of zombs 's tenure with the team, as he was announced to be a part of the Sentinels Apex Legends team last month. Sentinels are the in the same organization as the Gladiators and Gladiators Legion.
The rest of the roster remains relatively unchanged. The team's DPS consist of buds and Horthic , the former of which has been with the team since their run in Contenders 2019 Season 1 Trials North America. The latter joined as the former team captain of One.PoinT back in March.
iReMiix , Cloneman16 , and F4zE outfit the team's tank line. For most of the regular season, Cloneman16 has seen more playtime than iReMiix, only being entirely absent for the team's week six match against Phase 2.
To round out the roster, the most notable name joining the Meta Skyfoxes staff is Verbo , who announced his retirement from play back in March. He has taken on a managerial role for the team as operations manager. jcb and wRoadie remain a part of Skyfoxes, but the team has added JuYoung as a coach. He previously was an assistant coach for Meta Athena and joined back in February according to Liquipedia.
Meta Skyfoxes play today in the North America West semifinals against ATL Academy for a spot in the West grand finals.
The roster of Meta Skyfoxes is:
And their staff are: