The academy team for the Shanghai Dragons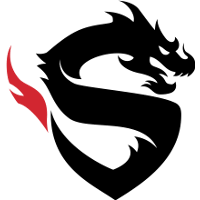 Shanghai Dragons OWL Rank #19 Geguri Kim Se-yeon (김세연) off tank Luffy Yang Seong-hyeon (양성현) flex support diem Bae Min-seong (배민성) dps YoungJIN Jin Yong-jin dps Gamsu Noh Yeong-jin (노영진) tank CoMa Son Kyeong-woo (손경우) support , Team CC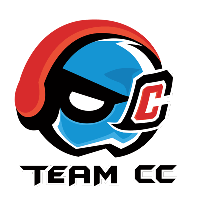 Team CC Contenders CN Rank #5 ManGoJai Kin-Long Wong flex support vKei Ju SeungJun off tank ieatuup Jason Ho dps SonGBoos Choi Sung-hwan (최성환) dps jwj Jiang Wenjie (江文杰) dps GagA Qiu Jiaxin (仇佳鑫) tank FALLEN Huang Yulong (黄禹龙) tank SIO Chen Zhaoyu (陈昭宇) support , have announced their new roster on Weibo.
The new faces joining are GagA , FALLEN , vKei , jwj , and ManGoJai . Additionally, BUTEUK will join the coaching staff.
ZiJin , Yakumo , KHeart , and TTY have left the team to seek new opportunities.
KHeart, Yakumo, and Zijin had been with Team CC ever since the team was established in August 2017. The three players have played for the team in several tournaments since then, most notably reaching the semifinals of Contenders twice, in Seasons 1 and 3 of 2018.
Orchid had been with the team since the last season of Contenders. A rising flex support in the Chinese scene, he was a large contributor to the team's semifinal finish. While never announced, he appeared under the name TY on the Contenders roster of Contenders Pacific team Cyclone Coupling
Cyclone Coupling Contenders PAC Rank #2 Eternal Qing Xiezi off tank TTY Zhao Tangyang (赵唐洋) flex support Jecky Liu Jiasheng dps Nonezz Liao Chun-Chi (廖俊棋) dps Dcrown Luo Sheng-Peng tank Luka Zhou Xinhai tank GCGG Geng Chen support Redfox Zhao Mengqi support , according to the Contenders website.
Newly joining the team is ManGoJai. He has been a veteran in the Pacific scene, playing for Hong Kong Attitude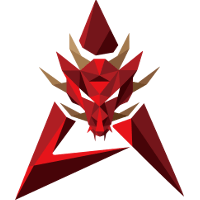 Hong Kong Attitude Inactive vKei Ju SeungJun off tank ShaiuLin Lin Keng-Yu dps PERFACT An Yeseung dps ATing Chen Shao-Hua tank ManGoJai Kin-Long Wong support CQB Yang Hao-Cheng support ever since their inception in March of 2017. He has represented team Hong Kong for the past two years. This will be ManGoJai's first entrance to the Chinese scene, and the second Hong Kong player to play in Contenders China, after fellow World Cup 2018 teammate JazZy played for LGD Gaming in Season 2 of 2018.
vKei also played for Hong Kong Attitude in Season 3 of 2018. Together with ManGoJai, the team clinched the championship trophy of Contenders Pacific. Prior to that, vKei played for Monster Shield KR
Monster Shield KR Inactive vKei Ju SeungJun off tank PERFACT An Yeseung dps Crazy Jeong Yejong dps inev Choi SanHa tank BePo Kim MinJae support LeeJaeGon Lee Jae-gon (이재곤) support in Contenders 2018 Season 2 Pacific, when his team lost in the semifinals to eventual champions Talon Esports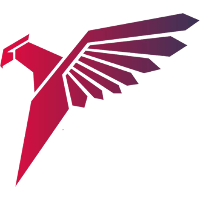 Talon Esports Contenders PAC Rank #4 Gogora Lee Ji-Yoon (이지윤) off tank Bling Kang Bo-hyeon (강보현) dps oPuTo Ubon Dara dps MuZe Kim Young-hun (김영훈) tank inin77 Qi Hongwang support CQB Yang Hao-Cheng support .
A former member of LGD Gaming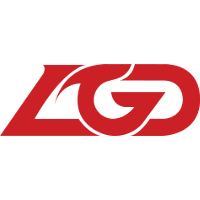 LGD Gaming Contenders CN Rank #2 Rookie Wang Jundong (王俊东) off tank Kaneki Liu Nian (刘念) dps wanli Xue Wanli (邹万里) dps tanqiu Qiu Tianyi (邱天毅) tank Secret Zhao Xu (赵旭) support hoyoqian Wu Gengtuo (吴梗拓) support Lux Xu Kunbin (许坤彬) support , Gaga joins Team CC's tankline. He turned heads when he played Wrecking Ball against RunAway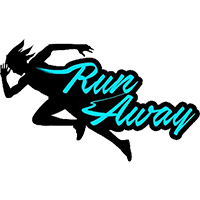 RunAway Contenders KR Rank #1 QOQ Yu Sung-joon (유성준) off tank Heesu Jeong Hee-su (정희수) dps Schwi Lee Dong-jae (이동재) dps Mag Kim Tae-sung (김태성) tank LeeJaeGon Lee Jae-gon (이재곤) support GangNamJin Gang Nam-jin (강남진) support in the NeXT Summer and NeXT Winter tournaments. While he never played in any Contenders matches for LGD, he played for Future Group
Future Group China Rank #0 dfbkjl Kim Sang-woo (김상우) off tank VENDETTA Lee Jiseok dps Duzi Kim Chang-Jae (김창재) tank MEE6 Park Jeong-soo (박정수) support during Season 2 of Contenders 2018. The team failed to pick up any match wins.
jwj, previously going by Jason, played for Flag Gaming since July of 2018. He played with them for two seasons, most notably appearing in the grand finals of Season 3 2018. Previously, he played on Vici Gaming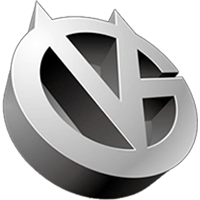 Vici Gaming Inactive Rookie Wang Jundong (王俊东) off tank yumu Jiang Yuelong (姜岳龙) dps tanqiu Qiu Tianyi (邱天毅) tank Secret Zhao Xu (赵旭) support in 2017, alongside current Shanghai Dragons DPS Diya.
FALLEN is an up-and-coming tank player from the Open Division. His team, DTY, played in Open Division Season 1 2019, but failed to qualify for Trials. This will be FALLEN's first appearance in Contenders.
Former WGS Armament
WGS Armament Contenders KR Rank #2 Gargoyle Lee Beom-jun (이범준) off tank Pelican Oh Se-hyun (오세현) dps Flora Lim Young-woo (임영우) dps Karayan Choi San-ha (최산하) tank Mandu Kim Chan-hee (김찬희) support Myunbong Seo Sang-min (서상민) support coach BUTEUK also joins Team CC. He coached WGS Armament to a top four finish in Contenders Korea Season 3 2018. He also briefly played for Talon Esports in Contenders Pacific Season 1 2018. BUTEUK will be joining HuaMao on the coaching staff of Team CC.
Team CC seeks to achieve greater heights in the new season of Contenders. Their first match will be on March 16 against Flag Gaming.
Team CC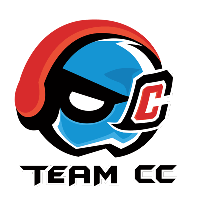 Team CC Contenders CN Rank #5 ManGoJai Kin-Long Wong flex support vKei Ju SeungJun off tank ieatuup Jason Ho dps SonGBoos Choi Sung-hwan (최성환) dps jwj Jiang Wenjie (江文杰) dps GagA Qiu Jiaxin (仇佳鑫) tank FALLEN Huang Yulong (黄禹龙) tank SIO Chen Zhaoyu (陈昭宇) support are: