The academy team for the Shanghai Dragons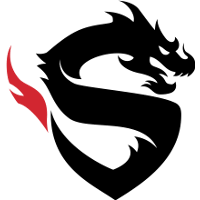 Shanghai Dragons OWL Rank #5 Izayaki Kim Min-chul (김민철) flex support Void Kang Jun-woo (강준우) off tank Fleta Kim Byung-sun (김병선) dps LIP Lee Jae-won (이재원) dps Fate Koo Pan-seung (구판승) tank LeeJaeGon Lee Jae-gon (이재곤) support , Team CC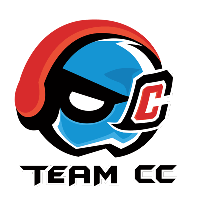 Team CC Contenders KR Rank #6 innovation Oh Seok-hyun (오석현) dps superich Wu Gengtuo (吴梗拓) support , have announced their new roster on Weibo.
The new faces joining are GA9A , FALLEN , vKei , jwj , and ManGoJai . Additionally, BUTEUK will join the coaching staff.
ZiJin , Yakumo , KHeart , and TYang have left the team to seek new opportunities.
KHeart, Yakumo, and Zijin had been with Team CC ever since the team was established in August 2017. The three players have played for the team in several tournaments since then, most notably reaching the semifinals of Contenders twice, in Seasons 1 and 3 of 2018.
Orchid had been with the team since the last season of Contenders. A rising flex support in the Chinese scene, he was a large contributor to the team's semifinal finish. While never announced, he appeared under the name TY on the Contenders roster of Contenders Pacific team Cyclone Coupling
Cyclone Coupling Inactive mg Wu Dongjian (吴董健) off tank Sleep Shi Tianyou (石天佑) flex support LEECHANGSOON Lee Chang-min (이창민) dps ToT dps FALLEN Huang Yulong (黄禹龙) tank Charon Zhang Jingkun (张靖坤) support , according to the Contenders website.
Newly joining the team is ManGoJai. He has been a veteran in the Pacific scene, playing for Hong Kong Attitude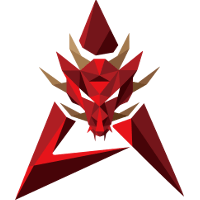 Hong Kong Attitude Inactive vKei Ju SeungJun off tank ShaiuLin Lin Keng-Yu dps Perfact An Yeseung dps ATing Chen Shao-Hua tank ManGoJai Kin-Long Wong support CQB Yang Hao-Cheng support ever since their inception in March of 2017. He has represented team Hong Kong for the past two years. This will be ManGoJai's first entrance to the Chinese scene, and the second Hong Kong player to play in Contenders China, after fellow World Cup 2018 teammate JazZy played for LGD Gaming in Season 2 of 2018.
vKei also played for Hong Kong Attitude in Season 3 of 2018. Together with ManGoJai, the team clinched the championship trophy of Contenders Pacific. Prior to that, vKei played for Monster Shield KR
Monster Shield KR Inactive vKei Ju SeungJun off tank Perfact An Yeseung dps Crazy Jeong Yejong dps inev Choi SanHa tank BePo Kim MinJae support LeeJaeGon Lee Jae-gon (이재곤) support in Contenders 2018 Season 2 Pacific, when his team lost in the semifinals to eventual champions Talon Esports
Talon Esports Contenders KR Rank #3 Swoon Jang Sung-won (장성원) flex support Arrow Park Min-Seok (박민석) dps Ch0r0ng support .
A former member of LGD Gaming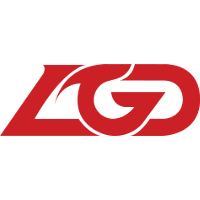 LGD Gaming Inactive Rookie Wang Jundong (王俊东) off tank Kaneki Liu Nian (刘念) dps wanli Xue Wanli (邹万里) dps Kadalis Ra Yeong-hwan dps tanqiu Qiu Tianyi (邱天毅) tank Secret Zhao Xu (赵旭) support superich Wu Gengtuo (吴梗拓) support , Gaga joins Team CC's tankline. He turned heads when he played Wrecking Ball against RunAway
RunAway Contenders KR Rank #10 F4zE Lim Si-hyun off tank Revenge An Hyeong-geun (안형근) flex support WOOHYAL Sung Seung-hyun (성승현) off tank Mer1t Choi Tae-min dps in the NeXT Summer and NeXT Winter tournaments. While he never played in any Contenders matches for LGD, he played for Future Group
Future Group Inactive dfbkjl Kim Sang-woo (김상우) off tank VENDETTA Lee Jiseok dps Spear Kim Chang-Jae (김창재) tank Aztac Park Jeong-soo (박정수) support during Season 2 of Contenders 2018. The team failed to pick up any match wins.
jwj, previously going by Jason, played for Flag Gaming since July of 2018. He played with them for two seasons, most notably appearing in the grand finals of Season 3 2018. Previously, he played on Vici Gaming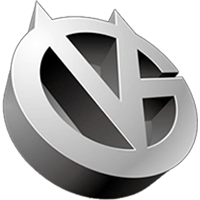 Vici Gaming Inactive Rookie Wang Jundong (王俊东) off tank yumu Jiang Yuelong (姜岳龙) dps tanqiu Qiu Tianyi (邱天毅) tank Secret Zhao Xu (赵旭) support in 2017, alongside current Shanghai Dragons DPS Diya.
FALLEN is an up-and-coming tank player from the Open Division. His team, DTY, played in Open Division Season 1 2019, but failed to qualify for Trials. This will be FALLEN's first appearance in Contenders.
Former Armament
Armament Inactive Daero flex support Sven Hong Eun-teak off tank RUFF Lee Geun-seo off tank Hiks flex support Vulture Im Seon-hyeok dps Spear Kim Chang-Jae (김창재) tank Ch0r0ng support coach BUTEUK also joins Team CC. He coached WGS Armament to a top four finish in Contenders Korea Season 3 2018. He also briefly played for Talon Esports in Contenders Pacific Season 1 2018. BUTEUK will be joining HuaMao on the coaching staff of Team CC.
Team CC seeks to achieve greater heights in the new season of Contenders. Their first match will be on March 16 against Flag Gaming.
Team CC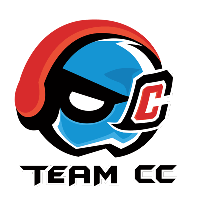 Team CC Contenders KR Rank #6 innovation Oh Seok-hyun (오석현) dps superich Wu Gengtuo (吴梗拓) support are: