The Florida Mayhem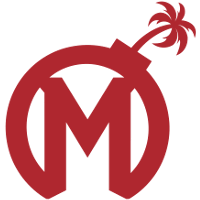 Florida Mayhem OWL Rank #16 Gargoyle Lee Beom-jun (이범준) off tank GangNamJin Gang Nam-jin (강남진) flex support Sayaplayer Ha Jeong-woo (하정우) dps BQB Lee Sang-bum (이상범) dps Yaki Kim Jun-gi (김준기) dps Fate Koo Pan-seung (구판승) tank Kris Choi Jun-soo (최준수) support have added Team Envy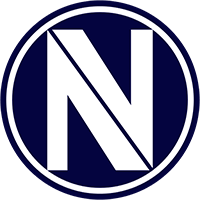 Team Envy Contenders NA Rank #2 Crimzo William Hernandez flex support Hafficool Hafþór Hákonarson off tank numlocked Seb Barton tank Fire Anthony King support off-tank McGravy to their roster.
It's all gravy baby. Welcome to the team @McGravy!#BringTheMayhem pic.twitter.com/OdE0UPXCqL

— Florida Mayhem (@FLMayhem) February 22, 2019
Super excited to be representing @FLMayhem in OWL. Let's get to work 😎👍🏻

— Envy McGravy (@McGravy) February 22, 2019
McGravy played in all three seasons of Contenders 2018 North America. His first season was with EnVision eSports and ended in a top four finish. The EnVision roster was bought out by Team Envy, the academy team of the Dallas Fuel, prior to the start of Contenders Season 2 and he played out the rest of Contenders 2018 with them.
While on Team Envy, McGravy earned a top four finish in Contenders 2018 Season 2 and finished in the top eight of Contenders 2018 Season 3.
The Mayhem's only other off-tank is Xepher , and McGravy's addition brings the Mayhem's player count up to 10 players total.
Their next match in the league is against the Chengdu Hunters
Chengdu Hunters OWL Rank #7 Kyo Kong Chunting (孔春亭) flex support Elsa Luo Wenjie (罗文杰) off tank Jinmu Yi Hu (易虎) dps YangXiaoLong Zhang Zhihao (章智浩) dps Ameng Ding Menghan (丁蒙涵) tank Yveltal Li Xianyao (李先曜) support . They currently sit at a 1-2 win-loss record.
The Florida Mayhem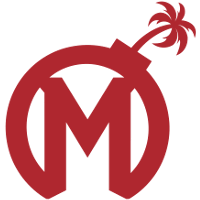 Florida Mayhem OWL Rank #16 Gargoyle Lee Beom-jun (이범준) off tank GangNamJin Gang Nam-jin (강남진) flex support Sayaplayer Ha Jeong-woo (하정우) dps BQB Lee Sang-bum (이상범) dps Yaki Kim Jun-gi (김준기) dps Fate Koo Pan-seung (구판승) tank Kris Choi Jun-soo (최준수) support roster is:
And their staff are:
Vytis "Mineral" Lasaitis (Coach)
Marvin "Promise" Schröder (Assistant Coach)
Jung "yeah" Young-su (Assistant Coach)
Robert Yip (Performance Coach)
Kim "SNT" Seong Hun (Player-Coach)
Albert "yeHHH" Yeh (Head of Player Development and Scouting)
Scott "Bearhands" Tester (Assistant General Manager)
Matt Akhavan (General Manager)