Chinese team ReStart
ReStart Inactive magneto off tank Rastel flex support Molin dps DALI Zou Yongye (邹永烨) tank Xuan support have announced their disbanding on Weibo.
The team was established after the roster left Young Kaiser Gaming, a Chinese organization, shortly before the start of Contenders 2018 Season 3. According to an interview with the team, founder and general manager MuggleRui revealed that the name of the team symbolizes the players' desire for a renewal of their professional careers. Many players on the initial roster had previously played for professional teams.
During Contenders, the team went winless in the first two weeks of the regular season. After the third week, the team overhauled their roster and fielded a nearly full Korean roster for the remainder of the season. They managed one win against Zenith of Optimism
Zenith of Optimism China Rank #0 Nanhai Yang Chenxu (杨晨旭) off tank cloudy Hong Yiteng (洪怿腾) dps k1sscat Deng Jing (邓婧) dps Moshen tank code016 Chen Shunzhi (陈顺之) support Ayan Wang Yan (王岩) support , going 1-4 during the season and being relegated to Trials.
ReStart was also invited to participate in the NetEase Esports X Tournament Winter Qualifiers. The team was knocked out in the lower bracket finals of Group C by LGE.Huya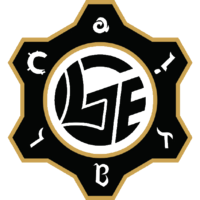 LGE.Huya Contenders CN Rank #2 Piggy Shin Min-jun off tank Kami Tang Yitao (唐毅滔) dps Haker Zhong Haotian (钟昊天) dps ATD Hwang Seokhyun dps JeungMac Choi Dae-han (최대한) tank Molly He Chengzhi (何诚智) support Lengsa Chen Jingyi (陈婧逸) support .
Prior to the commencement of Trials, players Wonz , Raphael , MEE6 , and WinWinQ were transferred to Laboratory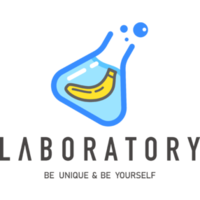 Laboratory China Rank #0 YOUNAI Yang Junyi (杨君毅) off tank Xushu Liu Junjie (刘俊杰) dps . A new roster was fielded by ReStart. The team went 1-6 in Trials, only managing a forfeit win against nLw
nLw China Rank #2 P1LY024 Zhou Xiang (周翔) flex support wenxuyan off tank Winter Wang Feiyu (王飞宇) dps uNdeAD Fang Chao (方超) dps Carrot tank Jervisss Alston How support in the final week.
DPS player Cloud has since been announced to have transferred to Big Time Regal Gaming
Big Time Regal Gaming Contenders CN Rank #8 Arong Song Hyun-jung flex support LiGe Jia Chengjie (贾城杰) off tank Cloud Huik Tak dps Skyshow Wan Wenjun (万文均) dps Wonz Won Jiseop tank YangYang Zou Mingyang (邹明洋) tank WinWinQ Wang Wenjin (汪文锦) support . The remaining players on ReStart are all free agents.
ReStart
ReStart Inactive magneto off tank Rastel flex support Molin dps DALI Zou Yongye (邹永烨) tank Xuan support were: