The 2019 season of the Overwatch League is finally underway and the opening week of action has concluded.
The opening week was not short on excitement. There were six matches that went to map five, including three matches on the weekend's final day.
The new expansion franchises had strong debuts. In total, expansion teams were 7-3 in the opening week. One team, the Hangzhou Spark finished 2-0 and four other expansion teams started 1-0.
After a lot of VOD-watching to make up for a weekend of work and missed games, the rankings are ready. Without further ado, here are the updated Scrub's Power Rankings following the Overwatch League's first week of action.
Image credit: Blizzard Entertainment
1. (+2) Philadelphia Fusion (2-0)
I'm not entirely sold on any one team for the top spot, but I think the Philadelphia Fusion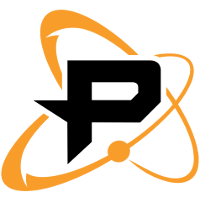 Philadelphia Fusion OWL Rank #6 Boombox Isaac Charles flex support Poko Gael Gouzerch off tank Carpe Lee Jae-hyeok (이재혁) dps EQO Josh Corona dps SADO Kim Su-Min (뜨용) tank neptuNo Alberto González support 's performance in the opening week was better than the Excelsior's. A 3-1 victory over the reigning champions and a hard earned 3-2 victory over the Reign currently place the Fusion on top of the standings (in a tie with the Spark). They play the Mayhem and the Fuel next week. Barring any upsets, they should start the season 4-0 and retain that top spot.
2. (-) New York Excelsior (2-0)
The New York Excelsior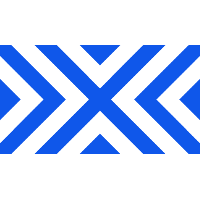 New York Excelsior OWL Rank #3 JJoNak Bang Sung-hyeon (방성현) flex support MekO Kim Tae Hong off tank Libero Kim Hye-sung (김혜성) dps Nenne Jeong Yeon-kwan dps Mano Kim Dong-gyu (김동규) tank ANAMO Jeong Tae-seong (정태성) support did not have a particularly tough opening week schedule and should have the best map record in the league right now. Instead, they beat an Uprising team with a main tank player on Zarya in a 2-1 match and beat the Justice 3-1. The Excelsior play the Valiant and Outlaws in Week 2. The Valiant should serve as a better barometer for how the Excelsior look in the season's opening stage.
3. (+2) Vancouver Titans (1-0)
The Vancouver Titans
Vancouver Titans OWL Rank #2 JJANU Choi Hyeon-woo (최현우) off tank Twilight Lee Joo-seok (이주석) flex support Haksal Kim Hyo-jong (김효종) dps SeoMinSoo Seo Min-Soo (서민수) dps Bumper Park Sang-beom (박상범) tank SLIME Kim Sung-jun (김성준) support 4-0'd a Shanghai Dragons team still getting their new main tank player accustomed to the team. While the matchup wasn't particularly hard, the Titans still deserve credit for solid execution. They should start 2-0 after playing the Guangzhou Charge. Their first real test is later next week when they play the San Francisco Shock in what could be the match of the week.
4. (-) San Francisco Shock (1-1)
After a 4-0 victory over the Dallas Fuel, the San Francisco Shock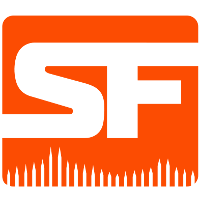 San Francisco Shock OWL Rank #1 ChoiHyoBin Choi Hyo-Bin (최효빈) off tank Viol2t Park Min-ki flex support sinatraa Jay Won dps Rascal Kim Dong-jun (김동준) dps super Matthew DeLisi tank Moth Grant Espe support stumbled in a 3-2 defeat to the Los Angeles Gladiators. The Shock still looked good on the week overall and the loss was to a good Gladiators team. However, their only match next week is against the Vancouver Titans. There's a chance this team could start the season with a losing record.
5. (+4) Hangzhou Spark (2-0)
The Hangzhou Spark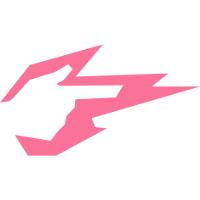 Hangzhou Spark OWL Rank #4 Ria Park Seong-wook (박성욱) off tank BeBe Yoon Hui-Chang (윤희창) flex support Adora Kang Jae-Hwan (강재환) dps GodsB Kim Kyeon-Bo (김경보) dps Krystal Cai Shilong ( 蔡世龙) dps guxue Xu Qiulin (徐秋林) tank iDK Park Ho-jin (박호진) support looked extremely good in their opening week. IDK is already making an argument for the best Lúcio in the league as he played a big part in setting up Ria's big Self-Destruct kills all weekend. However, the rest of the team deserves credit for working to set him up, as well. His Self-Destructs were almost always preceded by Graviton Surges and often assisted by Reinhardt Charges or Earthshatters when IDK couldn't offer a boop. The Spark have shown an impressive level of teamwork for an expansion team to open their debut season with explosive plays. They will be dangerous in Stage 1 if they can keep it up.
6. (-) Los Angeles Gladiators (1-1)
While the Los Angeles Gladiators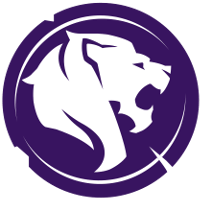 Los Angeles Gladiators OWL Rank #8 Shaz Jonas Suovaara flex support Void Kang Jun-woo (강준우) off tank Hydration João Pedro Goes Telles dps Decay Jang Gui-un (장귀운) dps rOar Gye Chang-hoon tank BigGoose Benjamin Isohanni support began the week with a 3-1 defeat to the Seoul Dynasty, they bounced back with a victory over a superior San Francisco Shock squad. Their tough schedule doesn't get any easier in Week 2. They play a Paris Eternal team that looked strong in Week 1.
7. (+6) Paris Eternal (1-0)
Speaking of the Paris Eternal
Paris Eternal OWL Rank #17 Greyy Luís Perestrelo flex support SoOn Terence Tarlier dps ShaDowBurn George Gushcha dps lhcloudy Roni Tiihonen tank NiCOgdh Nicolas Moret flex Kruise Harrison Pond support , they rolled over the championship Spitfire squad in a 3-1 match. When the Spitfire thought they developed a counter to the Eternal's GOATs, the Eternal adapted and shut it down the next time they saw it. The Eternal may be one of the best, if not the best, teams in this meta, however they will need to continue to take wins off of top teams to prove it. They can start with a match against the Gladiators this week.
8. (-1) Los Angeles Valiant (0-1)
It took five maps for the Spark to finish off the Los Angeles Valiant
Los Angeles Valiant OWL Rank #14 SPACE Indy Halpern off tank Izayaki Kim Min-chul (김민철) flex support Agilities Brady Girardi dps KSF Kyle Frandanisa dps FCTFCTN Russell Campbell tank Custa Scott Kennedy support . The Valiant looked strong even in defeat and proved not to be pushovers as they pushed the Spark to match point on the fourth map. Main tank Kuki looked surprisingly good on Lúcio and Izayaki took over what was Kariv's flex support role with ease. The Valiant have to play the Excelsior in their first match of Week 2 but will get a needed break from playing against juggernauts with a match against the Defiant later in the week.
9. (+2) Atlanta Reign (1-1)
The Atlanta Reign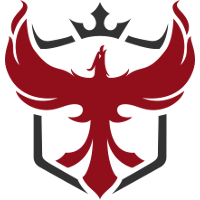 Atlanta Reign OWL Rank #10 Daco Seo Dong-hyung (서동형) off tank Dogman Dusttin Bowerman flex support ErsTer Jeong Joon dps BABYBAY Andrej Francisty dps Pokpo Park Hyun-Jun (박현준) tank Masaa Petja Kantanen support swept the Florida Mayhem before losing a tight 3-2 match to the Philadelphia Fusion. If there's such a thing as quality losses, that match was one. The Reign pushed the Fusion to the brink and nearly came away with the victory themselves. If that match was any indication, the Reign could be a threat to the league's top teams all season long.
10. (-2) Seoul Dynasty (1-1)
While the Seoul Dynasty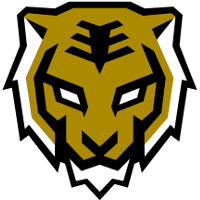 Seoul Dynasty OWL Rank #7 ryujehong Ryu Je-hong (류제홍) flex support Michelle Choi Min-hyuk off tank Munchkin Byeon Sang-beom (변상범) dps FITS Kim Dong-eon (김동언) dps Marve1 Hwang Min-seo (황민서) tank tobi Yang Jin-mo (양진모) support started the week with an impressive win over the Los Angeles Gladiators, they looked far less impressive against the Fuel. The Dynasty still show promise, but their loss is still cause enough for concern.
11. (-10) London Spitfire (0-2)
The London Spitfire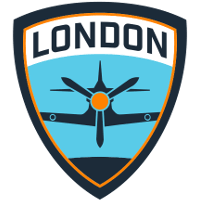 London Spitfire OWL Rank #5 Bdosin Choi Seung-tae (최승태) flex support Fury Kim Jun-ho (김준호) off tank birdring Kim Ji-hyuk (김지혁) dps Profit Park Joon-yeong (박준영) dps Gesture Hong Jae-hee (홍재희) tank NUS Kim Jong-seok (김종서) support 's drop of 10 spots will likely be the largest single week swing in rankings this whole season. The issue wasn't so much that the Spitfire lost twice, but instead the issue was the Spitfire lost twice without forcing a map five in either match. They should be able to bounce back with a match against the Washington Justice. They also have a less forgiving match on their schedule next week: one against the Hangzhou Spark.
12. (-2) Dallas Fuel (1-1)
The Dallas Fuel
Dallas Fuel OWL Rank #9 uNKOE Benjamin Chevasson flex support NotE Lucas Meissner off tank aKm Dylan Bignet dps ZachaREEE Zachary Lombardo dps OGE Son Min-seok (손민석) tank Closer Jung Won-sik (정원식) support 's opened their season with a match that was far from inspiring and ended up swept by the San Francisco Shock. They bounced back against the Dynasty, however, showing the team may have more fight than they did last season. Will the Fuel look more like they did in their first match or the second match for the remainder of the stage?
13. (+4) Boston Uprising (1-1)
While their performance alone surpassed expectations for the Boston Uprising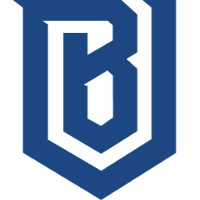 Boston Uprising OWL Rank #11 AimGod Min-seok Kwon flex support rCk Richard Kanerva off tank blasé Jeffrey Tsang dps Colourhex Kelsey Birse dps Fusions Cameron Bosworth tank Kellex Kristian Keller support , their opening week was made even more impressive considering Axxiom said he only had a day to practice Zarya before going on stage. The Uprising should be even better with Colourhex back in the lineup. It will be interesting to see how far Fusions can carry the team in the GOATs meta.
14. (-) Shanghai Dragons (0-2)
The Shanghai Dragons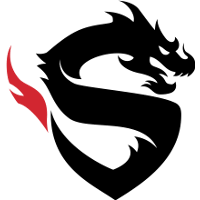 Shanghai Dragons OWL Rank #16 Luffy Yang Seong-hyeon (양성현) flex support diem Bae Min-seong (배민성) dps YoungJIN Jin Yong-jin dps Gamsu Noh Yeong-jin (노영진) tank DDing Yang Jin-hyeok (양진혁) flex CoMa Son Kyeong-woo (손경우) support are now 0-42 all-time in regular season matches. However, they continue to hold their spot in the rankings. Partially because no one behind the Dragons did well enough to make it worthwhile to move them upward in the rankings and partially because I expect the Dragons to only get better the more time Gamsu has with the team.
15. (+1) Toronto Defiant (1-0)
The Toronto Defiant

Toronto Defiant OWL Rank #12 envy Lee Kang-jae (이강재) off tank Neko Park Se-hyeon (박세현) flex support Ivy Lee Seung-Hyun dps im37 Hong Jin (홍진의) dps Yakpung Jo Gyeong-mu tank RoKy Park Joo-seong (박주성) support are undefeated at this point in the season, but they are undefeated because the Houston Outlaws choked away a 2-0 map lead. Despite their victory, it's tough to have confidence in the Defiant without Neko for one more week.
16. (+2) Chengdu Hunters (1-0)
The Chengdu Hunters
Chengdu Hunters OWL Rank #15 Kyo Kong Chunting (孔春亭) flex support Elsa Luo Wenjie (罗文杰) off tank Jinmu Yi Hu (易虎) dps YangXiaoLong Zhang Zhihao (章智浩) dps Ameng Ding Menghan (丁蒙涵) tank Yveltal Li Xianyao (李先曜) support are the first team with a majority-Chinese roster to win a match in the Overwatch League regular season. The Hunters have a more fearsome opponent next week in the Seoul Dynasty that may serve as a better test of the roster's strength.
17. (-5) Guangzhou Charge (0-1)
Their opening match was not a good start for the Guangzhou Charge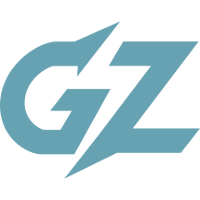 Guangzhou Charge OWL Rank #13 HOTBA Choi Hong-joon off tank Shu Kim Jin-seo flex support Happy Lee Jung-woo (이정우) dps Eileen Ou Yiliang (欧倚良) dps Rio Oh Seung-pyo (오승표) tank Chara Kim Jung-yeon (김정연) support as they lost to one of three teams regularly placed at the bottom of the league during the preseason. They will need to improve and play much better if they want to avoid falling even further down the league's rankings.
18. (-3) Houston Outlaws (0-2)
The two losses the Houston Outlaws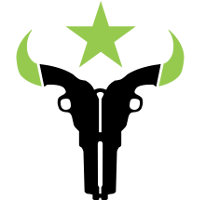 Houston Outlaws OWL Rank #18 Rawkus Shane Flaherty flex support SPREE Alexandre Vanhomwegen off tank Jake Jacob Lyon dps Danteh Dante Cruz dps Muma Austin Wilmot tank Boink Daniel Pence support suffered in the opening week of matches couldn't be worse. Not only did they lose in two 3-2s, one of which was a reverse sweep, but they also lost to two teams not at their full strength. The Defiant played without a dedicated flex support and the Uprising played without one of their DPS players. How can the Outlaws expect to beat teams with their full starting six available if they can't beat teams with a player off his normal role?
19. (-) Florida Mayhem (0-1)
The Florida Mayhem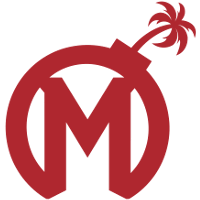 Florida Mayhem OWL Rank #20 Xepher Koo Jae-mo (구재모) off tank HaGoPeun Jo Hyeon-woo (조현우) flex support Sayaplayer Ha Jeong-woo (하정우) dps BQB Lee Sang-bum (이상범) dps Fate Koo Pan-seung (구판승) tank Kris Choi Jun-soo (최준수) support were rolled by the Reign in their opening week match. Fortunately for the Mayhem, the Reign looked really good against the Fusion, too. Maybe they can take solace in the fact that they were at least swept by a quality team?
20. (-) Washington Justice (0-1)
The Washington Justice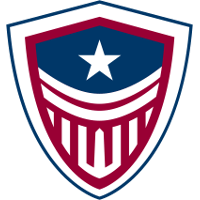 Washington Justice OWL Rank #19 SanSam Kim Hyang-ki (김향기) off tank sleepy Nikola Andrews flex support Corey Corey Nigra dps Ado Cheon Ki-Hyeon (천기현) dps janus Song Jun-hwa tank ArK Hong Yeon-joon support were beat by the New York Excelsior 3-1. Taking even one map off of the Excelsior exceeded expectations. If they can continue to take maps off top teams then they will be able to move past the Mayhem in the rankings.
Weekly Wrap-up
This week's rankings moved wildly as a result of it being the first real showcase of each team's talent. With each passing week, the rankings should stabilize so there are less teams moving four, five or even 10 spots in one week and more teams moving just one or two spots each week.
Week 2 should be just as exciting as Week 1. In fact, the Titans and Shock matchup may be one of the most exciting single matches of the entire stage. That match, as well as other less high-profile matches, should leave an impact on next week's Scrub's Power Rankings.