Chinese Contenders team LGD Gaming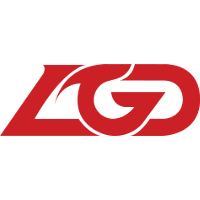 LGD Gaming Contenders CN Rank #3 Rookie Wang Jundong (王俊东) off tank Kaneki Liu Nian (刘念) dps wanli Xue Wanli (邹万里) dps tanqiu Qiu Tianyi (邱天毅) tank Secret Zhao Xu (赵旭) support HaoYoQian Wu Gengtuo (吴梗拓) support Lux Xu Kunbin (许坤彬) support have announced the additions of three new players: mg , tanqiu and Rookie (previously Rookie).
You heard it right!
MG found his way back to the LGD #Overwatch team. pic.twitter.com/U9cxAaOIhU

— LGD Overwatch (@LGDOverwatch) November 9, 2018
LGD #Overwatch is proud to announce the arrival of 2 new players.
1. Qiu Tianyi (ID: Tanqiu)
2. Wang Jundong (ID: Rookie)

We welcome the two contestants to the LGD family and we look forward for them bonding with the rest of the crew. We will write history together! pic.twitter.com/Jf7SZsa4aC

— LGD Overwatch (@LGDOverwatch) November 9, 2018
mg played flex tank for the Shanghai Dragons for the first half of the season before he was replaced by Geguri in the later stages. He rejoins LGD after spending nearly a year with the organization prior to joining the Overwatch League.
tanqiu and INK were teammates together on Vici Gaming and Hero Taciturn Panther. tanqiu spent nearly two years with Vici, while INK was with the organization for nearly a year. They will reunite with former Vici support Secret by joining LGD.
The join an LGD squad in the midst of major changes after back-to-back runner-up finishes in Contenders China. The organization has yet to announce their final lineup for the next Contenders season, which commences later this month.