Contenders North America team Phase 2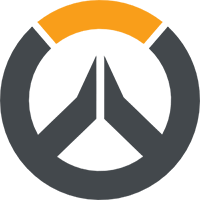 Phase 2 Inactive Kevin off tank Wub Cameron Johnson dps Sinker Robert Avery dps Duplicate Peyton Wood tank Insomniaq Jason Knittle support Mohr Marshall Mohr support has rebranded to be Kungarna. Kungarna was an organization previously owned by mykL , the team's current head coach.
Welcome your new Kings@Insomniaq123 @WubOW @sinkergg @ItsMohr @Dupelicate pic.twitter.com/wyGi2iIma6

— Kungarna (@TeamKungarna) November 9, 2018
While the team now bears the name of mykL's old organization, mykL does not own the Contenders spot, according to the team. His role will remain unchanged as the team's head coach.
Only five players have currently been revealed as members of the Kungarna roster as the team has yet to announce an off-tank. Kungarna entered Contenders Trials as Phase 2 with Hawk as the team's off-tank. Kevin finished Trials for Phase 2 after Hawk left the team to pursue better opportunities. They are still trialing off-tank players, according to team manager Wizo.
The roster plays its first match under the Kungarna banner in the upcoming Angry Cup. They are the only North American team scheduled to compete in the event.
The Kungarna roster is:
The Kungarna staff is:
Robert "Wizo" Marian Lupu (Manager)
Michael "mykL" Padilla (Head Coach)
John "IBCrazy" Coffey (Assistant Coach)
Liam "Calyoon" Murray (Assistant Coach)
Jonah "BestStudent" Wang (Analyst)