The Los Angeles Gladiators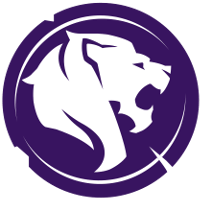 Los Angeles Gladiators OWL Rank #2 Shu Kim Jin-seo flex support kevster Kevin Persson dps Patiphan Patiphan Chaiwong dps Reiner Corey Scoda tank FunnyAstro Daniel Hathaway support have announced the additions of main tank rOar and DPS Decay to their roster. Both players come from Contenders Season 2 Korea runner-ups Kongdoo Panthera
Kongdoo Panthera Inactive Clestyn Cho Gun-hee off tank Agatha Lee Jung-soo flex support choisehwan Choi Se-Hwan (최세환) dps Selly An Jeong-hwan dps True Choi Yun-soo tank Costos Lim Min-taek (임민택) support .
THE CALL HAS BEEN ANSWERED. @MLGPuckett and @BischuGG bring in reinforcements for Season 2.

📽️ : https://t.co/Yy85zpAHFe pic.twitter.com/3wF7UdbGH8

— Los Angeles Gladiators (@LAGladiators) October 25, 2018
rOar joins the Gladiators after the team parted with both of its main tanks following the end of the 2018 Overwatch League season. Decay, on the other hand, will join as the team's third DPS player. This brings the Gladiators to three former Kongdoo Panthera players on their roster. Void also played for KDP before joining the Gladiators,
Following the departures of rOar and Decay to the Gladiators and DDing, YOUNGJIN, Luffy and CoMa to the Shanghai Dragons, Kongdoo Panthera has one remaining player on their roster in choisehwan. The organization also lost head coach BlueHaS to the Dragons, but has since replaced him with NoMi and Parrot.
| ̄ ̄ ̄ ̄ ̄ ̄ ̄ ̄ ̄ ̄ ̄|
Congratulation! 💗
Decay & rOar
@LAGladiators
|___________|
\ (•◡•) /
\ 👁/
---
| | pic.twitter.com/C3WEs4LjC3

— teamKONGDOO (@teamKONGDOO) October 25, 2018
The Gladiators have now hit the league's minimum player benchmark with eight players. Beyond their starting six, they have an additional flex tank player and an additional DPS player.
The next Overwatch League season begins February 14.
The Los Angeles Gladiators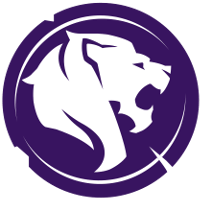 Los Angeles Gladiators OWL Rank #2 Shu Kim Jin-seo flex support kevster Kevin Persson dps Patiphan Patiphan Chaiwong dps Reiner Corey Scoda tank FunnyAstro Daniel Hathaway support are:
The staff are: