The BEAT Invitational has announced the last two teams to compete in Season 5 of the event. The final pair will be GOATs
GOATs Inactive Hooey Estevao Gama off tank ByZenith Naga Nikolai Dereli dps Nomy David Ramirez tank Tensa Joshua Small support Wavey Brandon Pescador support and Phase 2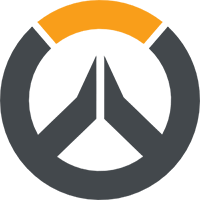 Phase 2 Inactive Kevin off tank Wub Cameron Johnson dps Sinker Robert Avery dps Duplicate tank Insomniaq Jason Knittle support Mohr Marshall Mohr support , both of which are currently competing in Contenders Trials.
The final two teams are announced! Season 4 champs @GOATSgg return with @Phase2OW in the Overwatch BEAT Invitational Season 5! Check out these teams & more on the @owpathtopro Oct 19th - 21st. Full schedule released + additional info over at https://t.co/qqgsIniXI7 pic.twitter.com/x6QZhaUSbE

— BEAT esports (@BEATesports) October 17, 2018
Both GOATs and Phase 2 are currently in the top four of Contenders Trials North America after qualifying for Trials through Open Division playoffs. They join Trials teams Skyfoxes
Skyfoxes Contenders NA Rank #7 F4zE Lim Jae-Hyeok (임재혁) off tank Lastro Moon Jung-won (문정원) flex support buds Casey McIlwaine dps Horthic Henrique Damião dps iReMiix Luis Galarza tank Mac Anthony Macintosh support , Bye Week
Bye Week Inactive lefaa Patrik Mike dps Jade John Gambrel dps hobbs Austin Hobbs dps ChroNoDotA Niko Raisanen tank Pizzademon Brent Lanoix support Calyoon Liam Murray support and Second Wind
Second Wind Contenders NA Rank #3 Gods Daniel Graeser off tank berd Troy Grady flex support Speedily dps sharyk Normund Faterins tank HelloImHalo Kobe Hamand support in the BEAT Invitational.
GOATs will be looking to defend their title after taking home the BEAT Invitational Season 4 championship. NRG Esports, the team they beat in the grand final of Season 4, is also competing in the fifth season of BEAT.
In addition, the remaining casters have been announced. ZP will cast everyday of the tournament, Reinforce will cast on October 19 and October 21, Heurix will cast October 20 and Jaws will cast October 21.
BEAT Invitational Season 5 is set to begin Friday, October 19 with a match between Last Night's Leftovers and Bye Week. All matches will be streamed on BEAT's Twitch channel and ticked on over.gg.
UPDATE: This story has been updated following the BEAT announcement of the talent lineup.