Bazooka Puppiez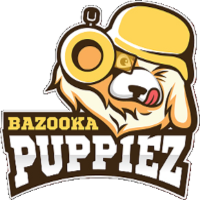 Bazooka Puppiez Inactive Mete Metehan Aksüt off tank cRNKz Joshua Santana dps kraandop Timber Rensen tank sab Mats Bauer support have announced their newest roster ahead of their run in Contenders Trials Season 3 Europe. The roster features an entirely new set of six from its last iteration.
We would like to welcome our newest Puppiez:

⚔️ @crnkzOW
⚔️ @Zaprey_OW
🔄 @Mete_OW
🛡️ @Milkyman_ow
💉 @khave_ow
💉 @sab5048

🗒️ @LuckyMojo, @call_me_bomb
🔧 @OWimmortal (Head Coach), @GizmomcS (Assistant Coach), @Fnxyolo (Analyst)

🐶🐶🐶 #DogChamp pic.twitter.com/2U3ejTu500

— Bazooka Puppiez (@BazookaPuppiez) October 7, 2018
Despite the team's fresh six, not all of its players are new to the Bazooka Puppiez name. Mete will once again be the BP flex as the team enters Trials. He has played for the team for at least part of every Contenders Season dating back to Contenders Season Zero in 2017.
The team will have several pieces that previously played under the 6nakes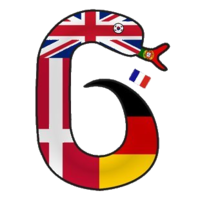 6nakes Inactive Asking William Vetter dps Zaprey Nikolaj Ian Moyes dps ChrisTFer Christopher Graham tank name. Mete ended the season for 6nakes, and will be joined by teammates Zaprey and khave on Bazooka Puppiez. In addition, GizmomcS will be the team's assistant coach and Fnx will be the team's analyst.
Several World Cup players will also be featured on the Bazooka Puppiez roster. cRNKz joins BP from Team Germany while sab joins the squad after representing Team Netherlands. Mete also played for the German World Cup team.
The last player on the roster is Milkyman , who played main tank for Mayhem Academy for part of Contenders Season 2.
The team's head coach will be immortal , who recently transitioned into coaching after previously competing as a player. He was the main support for Team Germany in the World Cup and started Contenders Season 2 as the Copenhagen Flames main support.
The team will compete in the upcoming season of Contenders Trials. They will need to finish in the top four of Trials to return to Contenders Europe for Season 3.
The new regiment of Bazooka Puppiez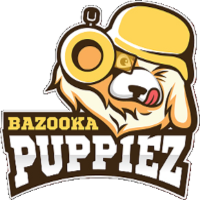 Bazooka Puppiez Inactive Mete Metehan Aksüt off tank cRNKz Joshua Santana dps kraandop Timber Rensen tank sab Mats Bauer support is:
The staff of Bazooka Puppiez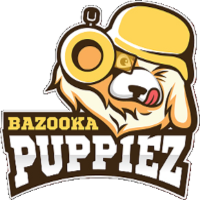 Bazooka Puppiez Inactive Mete Metehan Aksüt off tank cRNKz Joshua Santana dps kraandop Timber Rensen tank sab Mats Bauer support is:
Cem "immortal" Oezgecen (Head Coach)
Bruno "GizmomcS" Calapez (Assistant Coach)
Kim "Fnx" Lietzen (Analyst)
Özgün "LuckyMojo" Özgen (General Manager)
Jaclyn "Bomb" Basiley (Manager)