Toronto Esports
Toronto Esports Inactive crakinlakin Hasan Alfardi off tank nero Charlie Zwarg dps Asking William Vetter dps Fusions Cameron Bosworth tank Shu Kim Jin-seo support Dino Hunter Traupe support Swimmer Gabriel Levy support , the academy team of the Boston Uprising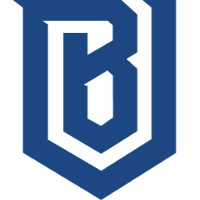 Boston Uprising OWL Rank #16 Valentine Kim Byoungju dps punk Leyton Gilchrist tank Faith Hong Gyu Kim support Crimzo William Hernandez support , have announced the signing of flex DPS player Asking , formerly of 6nakes. He is the team's second DPS signing of the offseason, the first being Colourhex .
Toronto Esports announce the signing of Asking from @6nakesOW
Full Statement: https://t.co/laevGADCKQ pic.twitter.com/XPOcfAdqUO

— Toronto Esports Club (@TOesports) October 4, 2018
Asking had never played for a team prior to joining 6nakes, and thus entered Contenders Trials Season 2 as a relative unknown. He quickly made a name for himself first in Trials and then in Contenders, and became a star on the team as it made it to the playoffs of Contenders Europe.
Toronto Esports also qualified for the playoffs of Contenders Season 2 and was eliminated in the quarterfinals. This was a step back from Contenders Season 1, where Toronto Esports finished second to Fusion University
Asking will be the team's fourth DPS, joining Colourhex, Dalton and nero . He is Toronto's eighth player overall, putting the team at the limit for Contenders rosters.
Toronto has a guaranteed place in the next season of Contenders. That season will begin sometime in November.
The roster of Toronto Esports
Toronto Esports Inactive crakinlakin Hasan Alfardi off tank nero Charlie Zwarg dps Asking William Vetter dps Fusions Cameron Bosworth tank Shu Kim Jin-seo support Dino Hunter Traupe support Swimmer Gabriel Levy support is: