Orgless & Hungry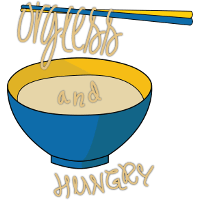 Orgless & Hungry Inactive henningsen Anders Henningsen tank Ruby Alexander Arvsell support entered Contenders Season 1 hot. The team had just qualified for Contenders through Trials, managing to do so with just three lost maps and finishing atop the Trials table.
While the team would qualify for the playoffs, they were weakened by the inability to prevent their players from being poached. Kruise left at the beginning of the season to join Toronto Esports, an Overwatch League academy team. Finnsi left in the middle of the season to join the Los Angeles Valiant, an Overwatch League team. The squad wound up eliminated in the quarterfinals.
Most of the roster left to pursue new opportunities following the end of Contenders Season 1, leaving epzz to build a new roster.
"As soon as I got the opportunity to remake the whole roster of Orgless & Hungry, I wanted to make it full Swedish cause I've always enjoyed playing in full Swedish rosters. I just didn't know if it was possible to get a whole team of Swedish players that could reach a Contenders level," epzz said over email. "I always wanted a full Swedish roster because I think [a Swedish roster] is more fun to play in, but it's a competition and if there was any position that wouldn't be able to play at a high level, then I would have no problem at all searching for non-Swedish players, as well."
epzz wouldn't have to look outside of Sweden for a high level Contenders roster. His team made its mark in Group A of Contenders Season 2 Europe, going 4-1 to finish second in the group. For several players, the strong performance was a rebound to a 2018 full of woes.
Caspere, lateks and Leodeddz were all members of a Jigsaw roster that competed in the first European Open Division season of 2018. Just before playoffs, the Swedish trio was removed from the roster and unable to compete for a shot at Contenders.
"It feels really good, being able to finally showcase yourself after such a long wait is amazing," lateks said. "When we were going into Open Division Season 1, I knew we all had it in us to play in Contenders."
"It feels good finally being able to prove yourself at a high level," Leodeddz added. "From the start, lateks, Caspere, and I always had Contenders as a goal, so it feels good reaching playoffs. But we are still motivated to push even further and aim even higher."
Dennia, on the other hand, competed in Contenders last season, and even started the tournament with an organization. However, midway through the season it was revealed the team's owner had not been meeting the promises he made with the players, leading to the roster's crumble. Players went their separate ways after the team failed to win a match.
"After the car crash of a season with Mosaic, I wanted to prove I wasn't the problem but the players and the team just didn't click together," Dennia said. "So it feels absolutely amazing to make the playoffs to prove to others and myself that I wasn't the issue, and doing it with a full Swedish team where I feel respected is even better."
For many of the players on the roster, this isn't their first time playing with an entirely Swedish roster. In fact, it's not the first time most of the roster has played together before. Everyone but kevster has played on at least one team with someone else on the roster.
"Everyone has been on different teams for a while," epzz said. "Now some of us are back together and are able to be one of the top teams in EU, it feels great."
Their experience together has shown this season, as the team has had no problems bringing out unexpected compositions. On their final map of the regular season, Orgless & Hungry played Bastion and Doomfist against British Hurricane on Ilios Well.
Welcome to EU Contenders. @owpathtopro @OrglessOW pic.twitter.com/IACYNPtkQY

— Aaron Atkins (@Aero_OW) July 30, 2018
Cursed image pic.twitter.com/J6qYaqqyng

— Exorath (@Ex0rath) July 30, 2018
"Caspere called a comp on that map in a scrim and it worked out," epzz said. "So we kept playing it and focused on what we could do better to get the most value out of all the heroes."
The composition worked. The team was able to win the stage, map and match over British Hurricane, the only academy team in Europe. The win secured the roster second in its group, an accomplishment done without an organization or sponsor. Despite the squad's success, the very trait the team is named after creates problems.
"The hardest part about not having an organisation supporting us is that we have no real salary," epzz said. "We are all doing this full-time and without getting enough money. This situation is not reliable long-term."
For now, however, the team's immediate focus is on winning Contenders rather than on organizations. That focus has bred confidence.
"There is no team [in the playoffs] that worries us," said epzz. "We feel like the new patch favors our team, and right now we have all of our focus on Eagle Gaming in the quarterfinals."
In fact, O&H doesn't even fear Angry Titans, the team that went undefeated in Group A.
"We want a rematch against Angry Titans," he said. "Even though the score was 4-0, I think it was a really close game except for the last map. We were not ready for their tanks and I think if we were to face them later in the season instead of the first match, we would be able to come out on top."
He and his teammates will need to make it to the grand finals for that rematch to happen. Only time will if the team gets there.