The Bazooka Puppiez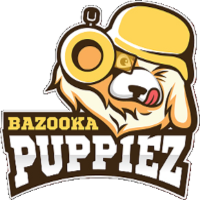 Bazooka Puppiez Inactive Mete Metehan Aksüt off tank cRNKz Joshua Santana dps kraandop Timber Rensen tank sab Mats Bauer support have taken to Twitter to announce the official release of their Contenders roster. The team cited their elimination from the playoffs race as the reason for the move, with the Puppiez currently sitting in last place of Contenders Europe Group A with an 0-4 record.
Since we do not have a chance to qualify for the playoffs,we are officially announcing the full release of the roster.
Special thanks go out to @ImTrispear , @KolstiGG and @Insomniaq123 , who have tried their best to overcome all the issues this team had,they have been the [1/3]

— Bazooka Puppiez (@BazookaPuppiez) July 27, 2018
All members of the roster that played against Young and Beautiful last week have committed to competing in the team's final Contenders match against the currently undefeated Angry Titans. While they no longer have a chance to qualify for the playoffs and are relegated to Trials, a victory against the Titans would ensure that the Puppiez avoid last place in their group, so long as the British Hurricane lose to Orgless and Hungry.
The Bazooka Puppiez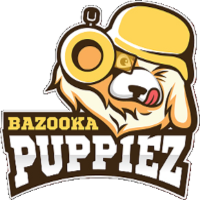 Bazooka Puppiez Inactive Mete Metehan Aksüt off tank cRNKz Joshua Santana dps kraandop Timber Rensen tank sab Mats Bauer support have released the following players: