Fusion University
Fusion University Contenders EU Rank #25 Boombox Isaac Charles flex support Poko Gael Gouzerch off tank Sugarfree Kamden Hijada dps JkAru19 Louis Power tank Kruise Harrison Pond support , the academy team of the Philadelphia Fusion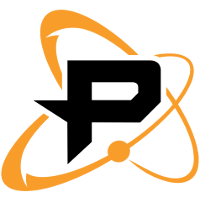 Philadelphia Fusion OWL Rank #11 AimGod Min-seok Kwon flex support MN3 Yoon Jae-hee dps ZEST Kim Hyun-woo (김현우) dps Belosrea tank FiXa Kwon Young Hoon (권영훈) support , have announced the release of flex player crakinlakin and the addition of flex player BERNAR.
Please welcome our newest addition to the Fusion University roster, @bernar_ow! A proven flex player with three seasons of APEX Overwatch experience under his belt, BERNAR is ready to make his mark on NA and take over the Contenders scene. pic.twitter.com/6hMClhHHTI

— Fusion University (@FusionUni) July 10, 2018
Effective immediately, flex player Crakinlakin has been released from the Fusion University roster. We wish Crakin all the best in his future endeavors, and thank him for all that he contributed to Fusion University's success.

— Fusion University (@FusionUni) July 10, 2018
crakinlakin signed with the team as a part of the originally announced roster. He had played every match with the team until their first match of Contenders Season 2, in which BERNAR played in his place. The last match Fusion University played before that, a Pit match against GOATs, crakinlakin only played the last map of the series. rownplb played the first two maps.
BERNAR made his debut with the team during the very same Contenders match crakinlakin was out. He has history with support Alarm from when they played together on APEX team BK Stars. Between his time on BK Stars and Fusion University he was playing for World Game Star H2 in Contenders Korea.
Neither ZerG nor rownplb are listed on the team's Contenders roster, and therefore are ineligible to play during this week's Contenders match. For the time being, Fusion University will be moving forward with just their starting six.
Fusion University plays their next Contenders match tonight against Last Night's Leftovers.
The roster of Fusion University
Fusion University Contenders EU Rank #25 Boombox Isaac Charles flex support Poko Gael Gouzerch off tank Sugarfree Kamden Hijada dps JkAru19 Louis Power tank Kruise Harrison Pond support is now: