Samsung Morning Stars have announced the release of their Samsung Morning Stars Black roster. The organization retains the squad's sister team, Samsung Morning Stars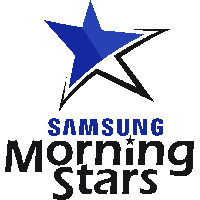 Samsung Morning Stars Contenders EU Rank #2 DragonEddy Edmondo Cerini off tank Leaf Lucas Loison dps Hqrdest Jeremy Danton dps mowzassa Tiago Rodrigues tank dridro Arthur Szanto support Ex0rath Tomas Kotacka support .
Sadly we announce the release of Morning Stars Black, good luck for your careers guys@N1_SharPPP @BimbzHeroes @carnifexOW @fighteR_ow @claris_OW
QuaterMain

— MorningStars eSport Team (@MorningStarsET) July 9, 2018
Morning Stars Black competed with Morning Stars Blue in Open Division Europe last season, qualifying for playoffs with their sister team. Black failed to advance far enough into playoffs to qualify for Trials, however, while Blue did.
Despite qualifying for Trials, Samsung Morning Stars Blue failed to qualify for Contenders after going 2-5 and finishing seventh in Trials. The team will have to play through Open once again if they want another opportunity to qualify for Contenders.
Among the list of released Morning Stars Black members, the organization did not include support player Nisa. Whether that was an oversight or a hint that he may be moving to Morning Stars Blue remains to be seen.
The roster of Samsung Morning Stars Black was: