6nakes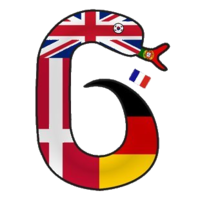 6nakes Inactive Asking William Vetter dps Zaprey Nikolaj Ian Moyes dps ChrisTFer Christopher Graham tank have revealed their roster for Contenders Season 2 Europe. The only change made since trials is the addition of Zaprey, who joins following the departure of Nesh.
We are happy to announce the roster that will represent 6nakes in Season 2 of @PlayOverwatch Contenders Europe:@ChrisTFerOW @HaykoOW @Askingsf2 @ZapreyOW @KodakOW @khaveow

🐍🐍🐍🐍🐍🐍

— 6nakes (@6nakesOW) June 27, 2018
Nesh played for 6nakes during a Trials run that saw the team finish first among eight teams, however he left the team midway through Trials to join the British Hurricane, the only team in Europe that is an Overwatch League academy. Vizility trialed with the team for the last two matches of Trials.
Zaprey will have to fill Nesh's shoes on 6nakes for Contenders Season 2. He most recently played with North American Contenders squad Grizzlys before the team failed to qualify for Contenders Season 2 after finishing in the bottom four of Trials.
The first match of Season 2 for 6nakes is a rematch of their last Trials match against the Bazooka Puppiez. In their last matchup, 6nakes won 3-2.
The 6nakes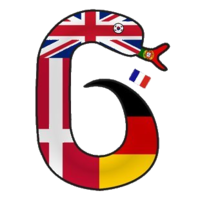 6nakes Inactive Asking William Vetter dps Zaprey Nikolaj Ian Moyes dps ChrisTFer Christopher Graham tank are:
William "Asking" Vetter (DPS)
Nikolaj "Zaprey" Moyes (DPS)
Robin "Hayko" Stahmer (Flex)
Christopher "ChrisTFer" Graham (Tank)
Kristian "khave" Have (Support)
Steven "kodaK" Rosenberger (Support)
Donggun "KDG" Kim (Head Coach)
Bruno "GizmomcS" Calapez (Assistant Coach)
Diogo "didex" Santos (Team Manager)
Julian "khamel" Kurland (Chief Operating Officer)
Alexandre "san alex" Simões (General Manager)