BEAT Esports has announced that Karasuno
Karasuno Inactive Far Connor Broderick dps Boostio Kelden Pupello dps DPS Choi Yong-Joo (최용주) tank Guru Zechariah Koppes flex Hidan Mikaël Da Silva support Jer Jeremy Santacruz support has taken the place of Simplicity
Simplicity Inactive zombs Jared Gitlin flex Gingerpop Brice Breakey support WonJaeLee Lee Won-jae support in Season 4 of the BEAT Invitational. They join GOATs
GOATs North America Rank #1 sit Corey Scoda dps Wavey dps xQc Félix Lengyel tank Coluge flex Tensa support Majesty support as the last teams to be announced for the tournament.
Karasuno and GOATs enter BEAT fresh off a grand final match for Open Division Season 2 North America. GOATs won the match by a score of 4-2.
Included on Karasuno's roster is former Overwatch Open champion Hidan, former main tank of The Savages, AceofSpades, and former Rockets Esports flex Far.
They join several other teams scheduled to play in Trials, including Grizzlys Esports
Grizzlys Esports North America Rank #0 Sypeh Sypeh Klein dps evokje Elvinas Padegimas support , Last Night's Leftovers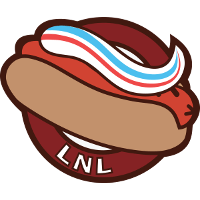 Last Night's Leftovers Contenders NA Rank #5 NLaaeR Ilya Koppalov dps Sugarfree Kamden Hijada dps sit Corey Scoda dps Decod Jørgen Myrlund tank NexX Dominik Scheerer flex Ajax Alex Jackson support Dogman Dusttin Bowerman support and Bye Week
Bye Week Contenders NA Rank #11 Minish David Modisette dps lefaa Patrik Mike dps Chayne Shayne La Rocque tank Waifu Zac Matson flex Pizzademon Brent Lanoix support Jkw Joey Wavering support . In total, the BEAT Invitational Season 4 will include five teams scheduled to play in Contenders Trials and two teams scheduled to play in Contenders. The only competitor that won't be seen in either is No Clout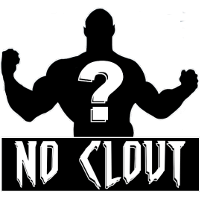 No Clout Inactive Pugz dps Rigs dps hobbs Austin Hobbs dps VitaCoco Nicholas McCormick tank Hypnott Conor O'Rourke tank Hawk Xander Domecq flex Dino Hunter Traupe support Insomniaq Jason Knittle support .
The BEAT Invitational's first match is set to begin today at 4 p.m. EDT between EnVision eSports and GOATs.