Meta Gaming has dropped a player from both its Meta Athena
Meta Athena Inactive Jasp3r Kim Hyun-wook (김현욱) off tank Tamper Ma Ji-min dps AlphaYi Kim Joon (김준) dps Flora Lim Young-woo (임영우) dps InHyeok Jeong In-hyeok tank Takoyaki Lee Young-hyun tank HALF Park Jong-seo (박종서) support Named Seo Won-jung (서원중) support and Meta Bellum
Meta Bellum Inactive rosters. Additionally, the organization has added AVALLA as an assistant coach.
안녕하세요. Meta Gaming입니다.

Meta Gaming의 Hyeonu(조현우) 선수와
BigBox(권순빈)선수가 팀을 떠나게 되었습니다.

그동안 Meta Athena 와 Meta Bellum 팀에서 각자의 역할에 최선을 다한 두 선수에게 감사의 인사를 전합니다.

두 선수의 앞날에 좋은 결과가 있기를 바랍니다. pic.twitter.com/mUvnzo27vj

— MetaGaming (@TheMetaGaming) May 14, 2018
안녕하세요. #MetaGaming 입니다. #OverwatchLeague Houston Outlaws' academy team, NA contenders OpTic Academy의 Coach AVALLA 님이 MetaGaming 의 #MetaBellum 과 함께하게 되었습니다.

Welcome AVALLA(@avalla_ow) to MetaGaming for Meta Bellum!#overwatch #overwatchcontenderskorea pic.twitter.com/ARq2GI4X9D

— MetaGaming (@TheMetaGaming) May 15, 2018
Bigbox played only two maps for Meta Athena during Contenders after joining the team a few months prior. He is now a free agent following his release from the organization.
Hyeonu played five maps between two matches for Meta Bellum during Contenders. He first joined the organization in August of 2017 to play support for Athena before moving to Bellum in October. He is also now a free agent following his release.
AVALLA previously coached the academy team of the Houston Outlaws, OpTic Academy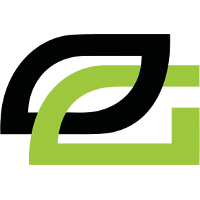 OpTic Academy Inactive Voll Matthew Wallace off tank SharP Hugo Sahlberg dps Kellar Justin Kellar dps fischer Mads Jehg dps smurf Yoo Myeong-Hwan tank Greyy Luís Perestrelo support Aid Go Jae-yoon (고재윤) support . Under her coaching, OpTic finished among North America's top four and qualified for LAN in Poland.
Meta Bellum has already secured a place in the next season of Contenders, while Meta Athena will have to play its way back in through Trials following a winless run in the group stage of the most recent season.