Agents Rising at Esports Arena was pitched as the largest and most impressive event for Overwatch in its short history, and so far has delivered. A step up in production value along with a $10,000 prizepot and some of the best North American teams at LAN have brewed up a delectable treat for Overwatch fans. The top four invited teams of Cloud9, Team Liquid, Gale Force Esports, and Colorado Clutch joined 28 other open teams to battle for the trophy!
Today saw the first of two days, with teams fighting in 8 double-elimination groups to break through to the playoffs; the top two from each group would qualify to play tomorrow in the knockout rounds. The tournament was also using an experimental scoring system, with teams gaining a point for a successful attack and defend, and a bonus point available for the team with the faster time if both teams attacked successfully. Let's recap some of the action we saw today in the group stages of Agents Rising.
Groups
Group A had only three teams but featured the stand-out favourites for the tournament, Cloud9. They waltzed through the competition of Optimal Method Gaming, pulling the map veto onto two KOTH modes to start and crushing them with a mixture of strong DPS play and some quirky strategies such as the shielded and damage-boosted Bastion to defend the point on Nepal, and a penta-soldier strategy to swarm the point on Lijiang Tower. It remains hard to tell how serious Cloud9 were taking these games in terms of strategy when they appeared to outclass their opponents so heavily on the basics.
Optimal Method Gaming dropped to the lower bracket where they met their previous victims Armenians United; this time however it was a very close affair, with OMG going into the deciding map, Nepal, with a 4-2 lead and squeezing out their last required point to win in the second round. OMG secured their place in the playoffs and had a particularly good performance from Shindu, but there was a lot of room to improve with their team composition decisions and coordination in attacks if their goal is to make a deep run in the tournament tomorrow.
Group B started the tournament coverage off, as Winky Face walked over the fairly unknown competition in this group and Veritas followed them up in second, both not losing rounds to anybody except each other. The same situation occurred in Group C as well, where carnage's Team Eggplant were the dominant force, not giving up a point to their opposition. The second team to qualify was Conor McGregor, who lost in a close WBr1 game but managed to smash through the loser's bracket to secure their playoff spot once they found their form.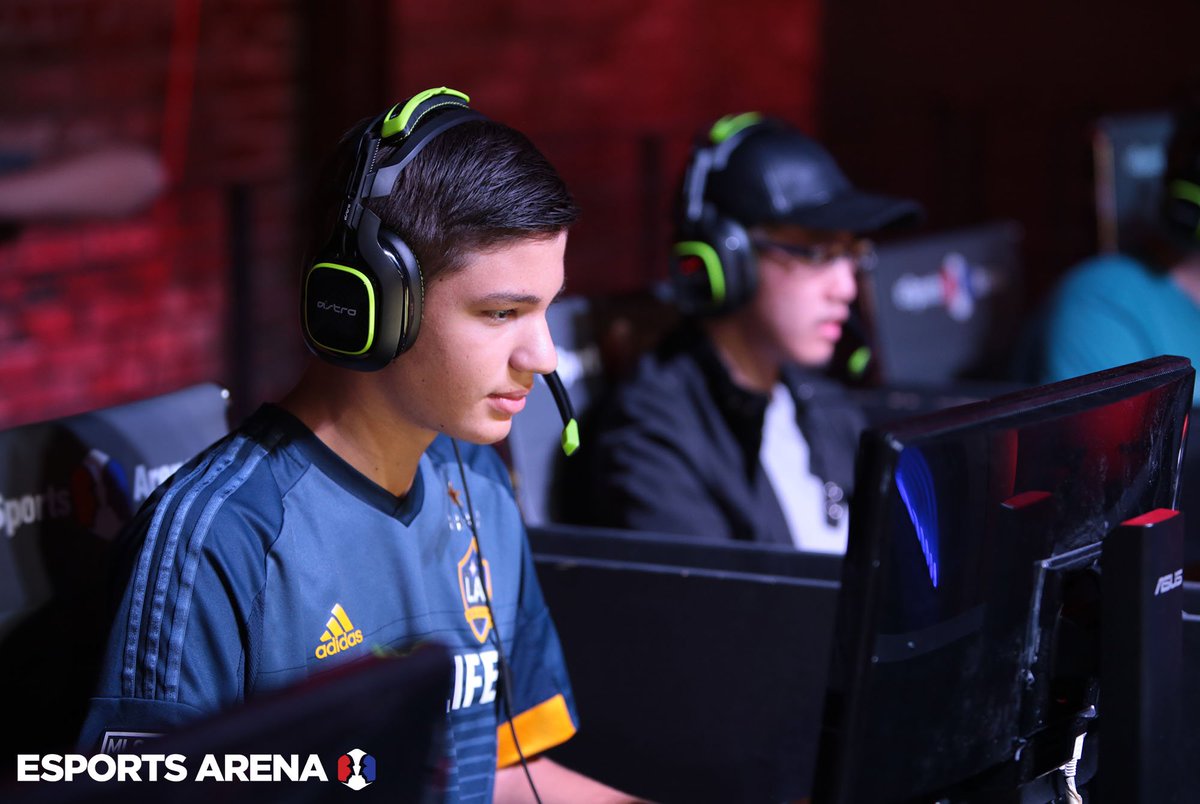 Picture credit: @EsportsArena
The afternoon kicked off the second set of groups, with Group D and E featuring two of the stronger teams in the tournament, Gale Force Esports and Colorado Clutch respectively. Clutch went up initially against the family team of NINJA BEARS, breaking Jairbear's nine-year-old heart with a coordinated defense to lock down Kings Row completely on the first point and continuing the performance on Nepal. Gale Force Esports dominated their opponents with strong performances from Harbleu, and both of these teams swept through their groups in 1st seed, followed up by Flaming Dragons and Vigilante Season, featuring TF2 pro b4nny.
GamerSensei were another team looking to compete for the top placements at this tournament, with players such as Pokelawls and Luminosity's Esper filling roles for Agents Rising. They qualified in first place from their group; tomorrow's potential clash in the Winner's Bracket round 2 against Gale Force Esports should be a reasonably high level match between two teams looking to break into the top 4, though Gale Force would go in favourites. Qualifying in second place from Group F was Halcyon.gg, who we didn't see on camera today.
Group G contained one of the favourites for the Grand Final: Team Liquid. Their dedicated primary support Vonethil was brought over from Sweden for the Agents Rising tournament, joining the other top-tier North American Liquid players to stomp their only game in the group stages, crushing local brewery team Logical.esc with star plays from Zombs on Bastion and azk on Tracer. They had a completely relaxed day, playing late in the afternoon and only with one easy game, allowing them a ton of time to study opponents and refine their play.

Picture credit: @EsportsArena
For anybody who had even a passing interest in Quake, Still Here is obviously a team packed with fps legends, all with LAN experience. Every one of Rapha, ZeRo4, cl0ck, etc. all had fantastic success within the Quake series, but in Overwatch the skillsets have not directly translated. Despite being the heavy favourites in their match against Arise, a faltering defense from Still Here led to Soso doing a crazy amount of work on Pharah despite being against a double McCree setup. Arise successfully attacked on Hollywood to make the score 2-1 going onto Nepal, but despite a reasonably close game and some glimpses of glory, they were unable to get anything from the punishing scoring on Nepal. They managed to fight back later on to qualify and play tomorrow, where they'll be going up against Cloud9. Good luck.
Playoffs Stage
Tomorrow will see the teams who finished first in their group seeded against those who finished second, in a double-elimination BO3 bracket. My match to watch early on is Vigilante Season against Gale Force Esports, which coincidentally pits Harbleu's team against b4nny's, as one of the stronger mix-teams at this tournament may provide the first real test for a top4 contender. Later on in the bracket we should have an absolute blinder as well, with Team Liquid and Still Here potentially meeting in the Winner's Bracket second round if they don't get upset by a dark horse of the tournament. Speaking of which, my dark horse for the tournament is going to be Eggplant, who I think can potentially upset Colorado Clutch and make a deep run here above what was expected before this tournament.
Tune in tomorrow at 11:00 PST (20:00 CEST) to catch the rest of the action, and let us know how you think the playoff stage will play out below!