The Washington Justice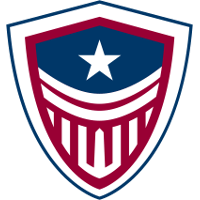 Washington Justice OWL Rank #17 Decay Jang Gui-un (장귀운) dps Happy Lee Jung-woo (이정우) dps Mag Kim Tae-sung (김태성) tank Krillin Jeong Young-hoon support Opener An Gi-beom support have announced the signing of Runaway main tank Mag to their roster. This comes immediately after they mutually parted ways with rOar .
Mag is the seventh player from Runaway's 2019 roster to join the Overwatch League, many of which joined the league last offseason. He was unable to move up into the league with the rest of his teammates because he was too young to compete in the league at the time.
Mag in the 2019 Contenders Gauntlet. Image credit: Blizzard Entertainment.
He has been widely regarded as one of Contenders Korea's best main tanks since joining Runaway alongside his teammates. With them, he won two Contenders Korea championships and finished third in the 2019 Contenders Gauntlet.
rOar will leave the Justice after just one season with the team. He signed with the Justice last offseason after making his Overwatch League debut with the Gladiators the season before. He was a consistent fixture as the team's starting main tank throughout the team's lackluster regular season.
He sat out of their Cinderella run in the postseason due to a meta that favored running two off-tank players. While other teams ran compositions that featured traditional main tanks on some maps or even on all maps, the Justice committed to the double off-tank setup for every map of the postseason. The team finished third in the North American playoffs, barely missing out on qualifying for the Grand Finals weekend.
If the Justice re-sign Stitch and JJANU, Mag would play alongside two players from the iteration of Runaway he was tasked with replacing after the team was signed to the Overwatch League wholesale. Currently, none of the players on the Justice roster have played with Mag previously.