The Los Angeles Valiant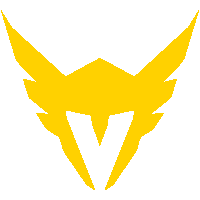 Los Angeles Valiant OWL Rank #18 ShowCheng Cheng Yu (程宇) off tank wya Qi Haomiao (齐浩淼) flex support Krystal Cai Shilong (蔡世龙) dps MoLanran Liao Yang (廖洋) dps Silver3 Han Haibo (韩海波) tank Highbee Zhang Zening (张泽宁) support have announced the releases of off-tank McGravy , main tank GIG , and DPS Apply .
Thank you to @Apply, @GiG_OW, and @McGravy for being an incredible part of our team this year. Everyone at Valiant is wishing you the best of luck and more.

💙 pic.twitter.com/tjMRsj8cVL

— Los Angeles Valiant (@LAValiant) October 17, 2020
The releases bring the Valiant roster down to six players, meaning the team will have to make additions to their roster over the offseason. Much of their roster this season was made up of new players.
McGravy's departure comes just after he won the 2020 Overwatch League season's Dennis Hawelka Award. He first joined the Valiant in a trade during the 2019 season. He entered free agency during the subsequent offseason before soon returning to the team. He started for the team at off-tank throughout the season.
Apply joined the Valiant the same time McGravy was re-signed. He saw limited playtime this past season.
GIG, like Apply, also played in few matches as Dreamer got most of the starting reps as the team's main tank. He joined the Valiant in January shortly before the start of the season.
The Valiant surpassed preseason expectations this past season and ended the season with a winning record and the fifth best record among North American teams in the regular season. They finished in the top four of the May Melee.