O2 Blast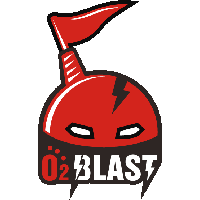 O2 Blast Contenders KR Rank #1 Kalios Shin Woo-yeol (신우열) off tank Finn Oh Se-jin (오세진) flex support Proper Kim Dong-hyeon (김동현) dps Kilo Jung Jin-woo (정진우) dps Dalgona Lee Ha-neul (이하늘) support have added two new players and staff members to their team.
Their new players are DPS player Kilo and support player Dalgona . Kilo previously played for Light Gaming in China and most recently Bravoss Gaming in Korea, while Dalgona will play on his first Contenders team.
Joining the staff are coach SMASH and manager Romics . SMASH was also with Light Gaming as a coach, and fills in the spot left by Chilhwa after he was signed by the Washington Justice in June. Romics was formerly a manager for Bubble Burster Gaming last year and White Whale Incheon E-Sports until they disbanded in February.
O2 Blast are coming off of a championship win in Contenders 2020 Season 1: Korea, and are set to compete in the next season, which begins on August 20.
O2 Blast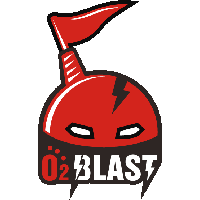 O2 Blast Contenders KR Rank #1 Kalios Shin Woo-yeol (신우열) off tank Finn Oh Se-jin (오세진) flex support Proper Kim Dong-hyeon (김동현) dps Kilo Jung Jin-woo (정진우) dps Dalgona Lee Ha-neul (이하늘) support 's roster is:
Their staff is: