The Guangzhou Charge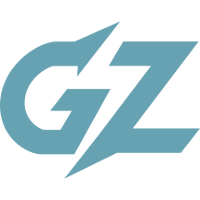 Guangzhou Charge OWL Rank #9 Cr0ng Nam Ki-cheol (남기철) off tank Farway1987 Cao Jiale (曹家乐) flex support choisehwan Choi Se-Hwan (최세환) dps Develop Chae Rak-hoon (채락훈) dps Rio Oh Seung-pyo (오승표) tank Unique Yoo Dong-hyun support have signed Krystal to their roster as a two-way player. He will play for their academy team, Ignite One
Ignite One Inactive QMQ Tang Wei (唐伟) off tank wya Qi Haomiao (齐浩淼) flex support Krystal Cai Shilong (蔡世龙) dps Jimmy Lei Yujia dps Xray Zhou Xiyan (周希言) tank Charon Zhang Jingkun (张靖坤) support .
We'd like to welcome Krystal to the team as a two-way player. This talented player previously played for @HangzhouSpark, T1W in Chinese Contenders, as well as winning the silver medal in the 2018 #OWWC. (1/2) pic.twitter.com/WyBrR3Oj7f

— GuangzhouCharge (@GZCharge) July 14, 2020
He joins the Charge after he was formally released by the Hangzhou Spark last month. While he was on the Spark roster for much of this season, he hasn't played for the Spark or appeared in any of the team's media since he was indefinitely suspended by the team last August.
The Spark accused him of multiple personal conduct violations and a breach of contract. Many of the accusations revolved around Krystal leaving the team for extended periods of time and skipping practices.
The Charge, however, said of Krystal "As a two-way player, we are giving Krystal a fresh start which we believe that everyone deserves, as well as an opportunity to prove himself as a committed professional and a good teammate."
This is the second addition to the Charge's academy team in the last couple of days, as the team recently designated wya a two-way player who will play for Ignition One in the upcoming Contenders season.
Krystal is the 10th player to join the Charge roster and is the team's second two-way player. He is also the team's third Chinese player.
The Charge have since stated in a Weibo post (translated below by YNOT) that they will not be involved with Krystal's legal dispute with the Hangzhou Spark and they chose to sign him because they felt he is genuine about wanting to play again.
Clarifications from Charge:
- GZC signed Krystal as FA so no conflict with HZS contract
- GZC's contract with Krystal is in accord with league regulations
- GZC is giving Krystal a chance because he seems genuine
- GZC is not taking care of Krystal's legal dispute with HZS pic.twitter.com/SCno5YxyQC

— YNOT (@ynot_8) July 14, 2020
The Charge are coming off a victory in the Summer Showdown Asia over the Shanghai Dragons in the grand finals. They have the third highest win total in the league right now.