The Washington Justice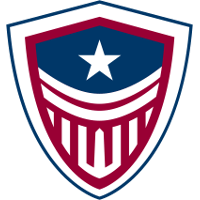 Washington Justice OWL Rank #17 Decay Jang Gui-un (장귀운) dps Happy Lee Jung-woo (이정우) dps Mag Kim Tae-sung (김태성) tank Krillin Jeong Young-hoon support Opener An Gi-beom support have officially promoted Sup7eme from assistant coach to head coach.
Please join us in congratulating Seung-jun "Sup7eme" Han on his promotion to Head Coach!

We're so excited to have @Master7supreme transition into this position to lead the team.

슈프림 코치님이 감독으로 승진 하셨습니다! 같이 축하해주세요!
이 팀을 어떻게 이끌지 기대되네요! pic.twitter.com/rI6eoIQAEh

— Washington Justice (@washjustice) June 17, 2020
Sup7eme joined the Justice as an assistant coach this past offseason. He was one of the team's two remaining coaches after the Justice released Bani and JohnGalt retired from coaching Overwatch.
Sup7eme now leads a Korean coaching staff and an all-Korean roster, sans LullSiSH who has not played this season. The changes have come amidst a tough three-win season for the team.
This is his first stint as the head coach of an Overwatch League team. He was last the head coach of a team in 2017 and 2018 when he coached Seven in Korean competition.
The Justice currently have just two coaches. The team's other coach is Wiz.
Their next match is this weekend against the Shock.