Uprising Academy
Uprising Academy Contenders NA Rank #4 Adam Adam Soong off tank Mozser Michael Moser flex support Stellar Lee Do-Hyung dps Finale dps GIG Rick Salazar tank Dank Damien Ryding tank FiXa Kwon Young Hoon (권영훈) support , academy team for the Boston Uprising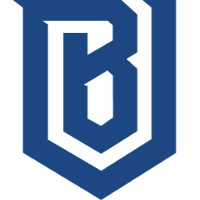 Boston Uprising OWL Rank #16 Valentine Kim Byoungju dps punk Leyton Gilchrist tank Faith Hong Gyu Kim support Crimzo William Hernandez support , have announced the acquisition of Doggo and SixFeet to their roster. This came after parting ways with Scaler and Phatt , both of whom will be retiring from competitive Overwatch.
Today we part ways with @Scaler_OW and @PhattOW.

We're thankful for the opportunity to compete with both of these support players and wish them the best in their next steps. pic.twitter.com/nASkghBak0

— Uprising Academy (@UprisingAcad) April 21, 2020
Retiring from Overwatch

Read: https://t.co/E1VwjhWdVL

— Alexandre Silva (@PhattOW) April 21, 2020
Not playing Overwatch anymore

Read: https://t.co/07eqVJaItP

— Victor Godsk (@ScalerG) April 22, 2020
We didn't want to keep you waiting, so please welcome our two newest teammates, @APDoggo and @SixFeetOW! pic.twitter.com/slqUDAI7jx

— Uprising Academy (@UprisingAcad) April 21, 2020
Scaler and Phatt joined the Uprising Academy in June and December of 2019, respectively. Both had previously been teammates on the Contenders Europe team One.PoinT in 2018. The two have not seen much success in 2020, finishing in 9-12th place in the Contenders Seeding Tournament before failing to qualify for Contenders through Trials in both weeks played so far. The two will be retiring from the competitive scene, citing dissatisfaction in the tier 2 scene.
They will be replaced by Doggo and SixFeet, having previously played for Revival and T1, respectively. Doggo finished in the first round of Contenders Week 2 with Revival, losing out to Triumph. The week before, they fell in the quarterfinals to eventual runners-up Team Envy. SixFeet played for T1 in the Contenders Korea Seeding Tournament as one of the few Western players to play in Contenders Korea. He and the team fell in the first round of the lower bracket to Meta Athena. This will be SixFeet's first time playing in Contenders North America.
Uprising Academy now have six players on their roster. However, they are lacking an off-tank after DragonEddy left the team and Mouffin had his contract with the Uprising organization terminated.
The players on Uprising Academy
Uprising Academy Contenders NA Rank #4 Adam Adam Soong off tank Mozser Michael Moser flex support Stellar Lee Do-Hyung dps Finale dps GIG Rick Salazar tank Dank Damien Ryding tank FiXa Kwon Young Hoon (권영훈) support are:
And their coaches are: