NYYRIKKI Esports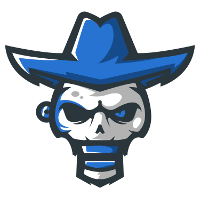 NYYRIKKI Esports Inactive TEK36 Théo Guillebaud off tank Hybrid Dominic Grove dps Clowd Viljami Pikkumäki dps Chubz Simon Vullo tank have announced the departures of both of their team's support players, Zuppeh and Skairipa . They have not announced replacements.
We would like to thank both @Skairipaow and @ZuppehOW for their contributions in making NYYRIKKI a household name in the Contenders scene.

We wish them all the best for the future. pic.twitter.com/1N6qR81eC7

— NYYRIKKI 🇫🇮 (@NYYRIKKIesports) April 10, 2020
NYYRIKKI Esports are coming off a disappointing week in Contenders where they lost their first round matchup. They will have to play in the next week of Trials to return to Contenders competition.
These are the latest changes to a team that has already shifted away from its original roster. NYYRIKKI started the season with main tank numlocked and flex DPS Vizility. Both players left the squad earlier in the season -- numlocked left to join the Montreal Rebellion and Vizility retired.
Neither Zuppeh nor Skairipa have announced their next plans.
The next week of Contenders Trials takes place later this month.