The Dallas Fuel
Dallas Fuel OWL Rank #1 Fielder Kwon Joon (권준) flex support Doha Kim Dong-Ha (김동하) dps SP9RK1E Kim Young-han (김영한) dps FEARLESS Lee Eui-seok (이의석) tank ChiYo Han Hyeon-syuk (한현석) support have promoted flex support Crimzo from their academy team to their Overwatch League roster. The team has clarified that he has been promoted fully to their Overwatch League roster and is not a two-way player.
In case you missed it, we announced our 2020 @DallasFuel roster yesterday with a surprise addition. Welcome to the team @Crimzo https://t.co/CFTGym7wsi

— Mike Rufail (@hastr0) February 4, 2020
Crimzo had been with Team Envy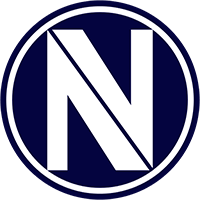 Team Envy Inactive Finnsi Finnbjörn Jónasson off tank AFoxx Fabio Veigas flex support kevster Kevin Persson dps ONIGOD Stefan Fiskerstrand dps Salieri Carter Harrison tank Ojee Christian Han support , the Fuel's academy team, since July of 2018. Prior to that, he was a member of EnVision eSports for the first season of Contenders 2018. During his time in Contenders, he won two titles. He also qualified for the Contenders Gauntlet with his Team Envy teammates, where he finished in the top eight.
uNKOE, who is returning to the team this year, was the starting flex support for the Fuel throughout 2019. He has been in the role since the team traded for him during the 2018 season.
Team Envy is now without a flex support player. Crimzo played for Team Envy during the recent Contenders Seeding Tournament, which Team Envy won.
The Dallas Fuel now have 11 players on their roster and have a substitute for each player except for NotE at off-tank. They are the ninth team in the league to have 11 or more players.
The Fuel's first match of the 2020 season is February 8 against the Valiant. That match will be played at home in Dallas.
The Dallas Fuel
Dallas Fuel OWL Rank #1 Fielder Kwon Joon (권준) flex support Doha Kim Dong-Ha (김동하) dps SP9RK1E Kim Young-han (김영한) dps FEARLESS Lee Eui-seok (이의석) tank ChiYo Han Hyeon-syuk (한현석) support are:
Their coaches are: