The Philadelphia Fusion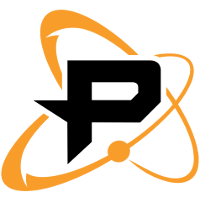 Philadelphia Fusion OWL Rank #11 AimGod Min-seok Kwon flex support MN3 Yoon Jae-hee dps ZEST Kim Hyun-woo (김현우) dps Belosrea tank FiXa Kwon Young Hoon (권영훈) support have made official Fusion University
Fusion University Contenders EU Rank #25 Boombox Isaac Charles flex support Poko Gael Gouzerch off tank Sugarfree Kamden Hijada dps JkAru19 Louis Power tank Kruise Harrison Pond support 's rebrand to T1
T1 Contenders KR Rank #2 Clestyn Cho Gun-hee off tank Unique Yoo Dong-hyun support . They have also revealed the new roster for that team.
Today, Fusion University officially becomes T1 in Overwatch Contenders Korea.

Thank you to the players, coaches, and fans who brought us so much success on our journey so far. Please continue to lend us your support and follow us @T1. pic.twitter.com/MU3CfN6Osn

— Fusion University (@FusionUni) January 15, 2020
Ready to roll!
Presenting T1's Overwatch Contenders roster! #T1WIN

모두 준비되셨나요?
T1의 오버워치 컨텐더스 로스터를 공개합니다. #T1WIN pic.twitter.com/HhmG8NNFGP

— T1 (@T1) January 15, 2020
The only player returning to the team is Na1st . The rest of the players are new to the organization.
T1 added three new Korean players to the roster: main tank ION , off-tank QOQ and and flex support physics . All three players have competed in Contenders previously. QOQ spent the last year on RunAway and won a Contenders title with them. ION was on GC Busan Wave. The last time physics played in a Contenders match was 2018 when he was on Foxes.
The last two players, DPS Zeerocious and support SixFeet , are both North Americans. Neither player has any experience in Contenders or Contenders Trials.
They will be coached by ArHaN , who was previously a DPS player for the Houston Outlaws. This is the first coaching stint of his career.
The team will play in Contenders Korea. Under the 2020 rules, academy teams lose their academy status if they compete outside of the region their parent team is based in. However, academy teams that ended 2019 outside of their home region will be grandfathered in for a limited time.
The Fusion's academy team first moved to Contenders Korea because they were prevented from keeping their majority-Korean roster in North America because of import limits. Import limits for regions outside of Contenders China have been lifted for 2020.
T1's new roster will debut during the Contenders Seeding Tournament: Korea in several hours. They play against Gen.G in the first round.
The T1
T1 Contenders KR Rank #2 Clestyn Cho Gun-hee off tank Unique Yoo Dong-hyun support roster is: