Young and Beautiful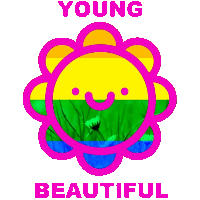 Young and Beautiful Contenders EU Rank #12 Momentum flex support Shuh Pfleger Alban off tank NiCOgdh Nicolas Moret dps syca Jae dps Milkyman Otto Sarén tank Landon support have retooled their roster for Contenders after losing five players over the offseason.
The flowers are ready to bloom 🌺

Presenting our 2020 @owpathtopro roster

🇳🇴⚔️ @Yiqids1
🇳🇱⚔️ @JonaStelma
🇬🇧🛡️ @JkAru19
🇫🇮🛡️ @xVestola
🇸🇪💉 @OWGustav
🇩🇪💉 @IBTBow

🇳🇱📋 @joinvoicepls
🇨🇦🎨 @HarrisonDGFX #FlowerPower pic.twitter.com/k8dq2a66aB

— Young and Beautiful (@YaB_OW) January 12, 2020
Young and Beautiful revealed in the days leading up to the announcement that BlueX , Fierce and KSAA left the team.
Those that stayed from last season's roster are DPS players Yiqids and Jona . Additionally, Gustav has rejoined the team. He was on Young and Beautiful from February 2018 to February 2019.
The team's other three players are totally new to the Young and Beautiful name. Main tank JkAru19 was last on the Montreal Rebellion, the academy team of the Defiant. Kaan was last the flex support for Phase 2. Off-tank Vestola is the team's lone Contenders rookie, having previously peaked in the Path to Pro as a member of Team QLASH in Contenders Trials. More recently, he played for Clockwork Vendetta in the Mayhem Winter Classic.
As of writing, the team has yet to announce any coaching staff. Their manager, joinvoicepls , has been with the team since June of 2019.
As with the other Contenders teams, Young and Beautiful will need to go through the Contenders Seeding Tournament in order to determine placing for the upcoming season. The tournament will start January 17.
The Young and Beautiful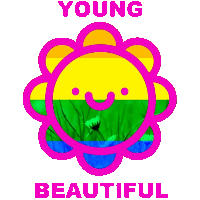 Young and Beautiful Contenders EU Rank #12 Momentum flex support Shuh Pfleger Alban off tank NiCOgdh Nicolas Moret dps syca Jae dps Milkyman Otto Sarén tank Landon support roster is: