Team Envy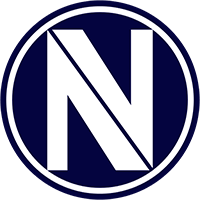 Team Envy Inactive Finnsi Finnbjörn Jónasson off tank AFoxx Fabio Veigas flex support kevster Kevin Persson dps ONIGOD Stefan Fiskerstrand dps Salieri Carter Harrison tank Ojee Christian Han support , the academy team of the Dallas Fuel
Dallas Fuel OWL Rank #1 Fielder Kwon Joon (권준) flex support Doha Kim Dong-Ha (김동하) dps SP9RK1E Kim Young-han (김영한) dps FEARLESS Lee Eui-seok (이의석) tank ChiYo Han Hyeon-syuk (한현석) support , have announced their new roster. Crimzo is their only returning player from last season.
New year. New roster.
Please give a warm welcome to our lineup for @owpathtopro!

⚔️@DFTaimou
⚔️@KEVSTEROW
⚔️@Onigod
💊@Crimzo
💊@ojeeow
🛡️@SalieriOW
🛡️@FinnsiOW pic.twitter.com/bKxypP3P7Q

— Envy (@Envy) January 10, 2020
Their newest additions are ONIGOD and kevster at DPS, Finnsi at off-tank, Salieri at main tank and Ojee at main support.
They also join with Taimou , who the team revealed was joining them from the Dallas Fuel earlier this week. They announced they were parting with veteran tanks Hafficool and numlocked that same day.
Last season, Onigod played for Third Impact in a run that ended with a top four finish in Contenders North America East. kevster, on the other hand, played for Onigod's former team--the Angry Titans. They finished in the top six of Contenders Europe.
Finnsi is returning to Contenders after spending more than a year and a half in the Overwatch League. He played for the Valiant in the 2018 season and played for the Paris Eternal during the 2019 season. His tank partner, Salieri, will make his Contenders debut with Team Envy.
Ojee joins Team Envy after spending his last season with XL2 Academy. They qualified for the Contenders Gauntlet, where they finished in the top six.
Just like in previous iterations of the team, none of the Envy players are two-way players. There are seven players on the roster.
Team Envy play in the Contenders seeding tournament this weekend.
Team Envy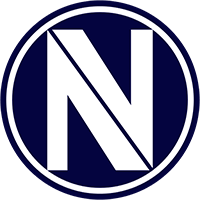 Team Envy Inactive Finnsi Finnbjörn Jónasson off tank AFoxx Fabio Veigas flex support kevster Kevin Persson dps ONIGOD Stefan Fiskerstrand dps Salieri Carter Harrison tank Ojee Christian Han support are:
Their coaches are: