North American Contenders team Third Impact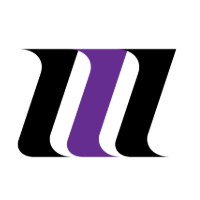 Third Impact Inactive iCy John Kazura off tank Ir1s Kim Seung-Hyun (김승현) flex support ta1yo Sean Taiyo Henderson dps Reyzr Jack Francis dps Decod Jørgen Myrlund tank Zholik Blake Solberg support announce the signings of DPS player ta1yo and flex support Ir1s . Additionally, the team also announced that Zholik will be remaining with the team.
It's about time he got here.

We're ecstatic to welcome @ta1yoow to Third Impact! Ta1yo is joining us from @JUPITERGG, and we can't wait to see him finally play in North America. He is a strong, flexible player who we know will make an impact. Welcome Ta1yo! #PrepareForImpact pic.twitter.com/wGLcFqO54a

— Third Impact (@ThirdImpactGG) December 21, 2019
If you didn't know who @ow_lr1s was before, you will now.

Say hello to our new Overwatch Flex Support; Lr1s. Lr1s is an incredibly talented player, and we're so excited for the world to see what he's capable of. We know he's going to be a game changer. #PrepareForImpact pic.twitter.com/jKeJ9Coays

— Third Impact (@ThirdImpactGG) December 23, 2019
Both players were playing in Contenders Pacific in the most recent season. ta1yo played for Japanese team JUPITER, while Lr1s played for Southeast Asian team Far East Society.
ta1yo is a storied player in the Pacific scene, having been around since 2017. He made a name for himself on the Japanese World Cup team in 2017, and has been flying the Japanese flag at the World Cup ever since. In Contenders, he played with CYCLOPS athlete gaming during Contenders 2018 Season 2: Pacific and clinched the runners-up position before the team disbanded. Since then, he joined JUPITER with mixed results. JUPITER finished in the semifinals in the first season of Contenders 2019, but failed to make it to playoffs in the second season, finishing last in the round robin. ta1yo did not play that season as he was benched earlier in the year to focus on his studies.
According to a post made by JUPITER, ta1yo will only be loaned to Third Impact.
Lr1s, in contrast, is a relative newcomer to the scene. While he has played for Meta Athena and Goin Water S, his Contenders debut was with Far East Society in the last season of Contenders Pacific. Though only joining midway through the season, he never lost a match during the regular season, allowing Far East Society to finish in second place in the round robin. The team then finished in the semifinals after falling to Global Esports.
Third Impact has been overhauling their roster during the Contenders offseason. Only Zholik will remain with the team from the last season. They also announced the signing of Triumph tank duo iCy and Decod. Third Impact now have five players on their roster, needing a DPS player to round it out.
The Contenders seeding tournament that Third Impact will be participating in will begin on January 6.
Third Impact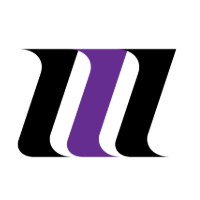 Third Impact Inactive iCy John Kazura off tank Ir1s Kim Seung-Hyun (김승현) flex support ta1yo Sean Taiyo Henderson dps Reyzr Jack Francis dps Decod Jørgen Myrlund tank Zholik Blake Solberg support are:
Their coaches are: