Italian off-tank player DragonEddy has departed from the Samsung Morning Stars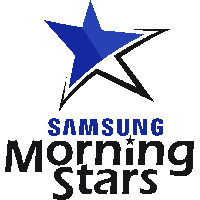 Samsung Morning Stars Contenders EU Rank #7 sab flex support HearThBeaT dps LilYung dps Saken tank Dennia Dennis Forsblom support roster and joined Uprising Academy
Uprising Academy Contenders NA Rank #10 Doggo Magnus Johannesen flex support False Nick Wiseman off tank TAP Thomas Alexander Prins dps im37 Hong Jin-ui (홍진의) dps kraandop Timber Rensen tank SixFeet Lin Shen Xia support .
Thank you Samsung Morning Stars.

Read: https://t.co/YZpDVDK7Kp

— DragonEddy (@DragonEddyOW) December 16, 2019
We're bringing the heat to Boston this winter.

Please give a warm welcome to the newest member of the Uprising Academy, @DragonEddyOW! 🔥 🐉 pic.twitter.com/WJ6FFrggXy

— Uprising Academy (@UprisingAcad) December 17, 2019
DragonEddy was with the Samsung Morning Stars organization for two years, competing for the the team in both Contenders and offline tournaments. His best performance with the team was a first place finish in the Angry Cup. His best Contenders finish with the top was a top four performance in Contenders 2018 Season 3 Europe.
There are now two off-tanks on the Uprising Academy roster. The other player is Mouffin, who is a two-way player.
DragonEddy's addition gives Uprising Academy an eight player roster with only two North American natives. These two are Mouffin and recent main tank addition RhynO.
In the most recent Contenders North America season, Uprising Academy finished in the top six of the group stage and advanced to the playoffs. However, their playoff run was cut short by eventual second place finishers Gladiators Legion.
The Contenders season for Uprising Academy begins with a seeding tournament that starts January 6.
The current roster of Uprising Academy
Uprising Academy Contenders NA Rank #10 Doggo Magnus Johannesen flex support False Nick Wiseman off tank TAP Thomas Alexander Prins dps im37 Hong Jin-ui (홍진의) dps kraandop Timber Rensen tank SixFeet Lin Shen Xia support is:
Their staff is: