HSL Esports
HSL Esports Contenders EU Rank #8 Vendetta off tank snappe Robin Uotila flex support SirGibson Gabriele Londero dps Kage dps ADM tank Barotz support main support Ascoft has left the team to become an assistant coach for the Boston Uprising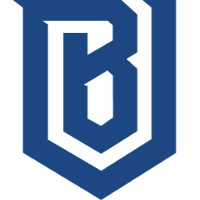 Boston Uprising OWL Rank #20 Myunbong Seo Sang-min (서상민) flex support punk Leyton Gilchrist off tank Colourhex Kelsey Birse dps Jerry Min Tae-Hui (민태희) dps Fusions Cameron Bosworth tank mikeyy Michael Konicki tank Halo Kobe Hamand support .
Say hello to the newest #BostonUp assistant coach, @Ascoft_OW!

Full announcement: https://t.co/8vvVxMntoF pic.twitter.com/mN6ke3E2kl

— Boston Uprising (@BostonUprising) December 10, 2019
Ascoft joins the Uprising coaching staff after winning the championship of the most recent season Contenders Europe season as a support player for HSL Esports. Despite his recent success, Ascoft announced in early November he was looking to join a team as a coach.
He is the fifth coach to join the Uprising staff and the third new addition to the coaching staff this offseason. He is the only coach on the Uprising without previous experience coaching a team.
Ascoft is the first player to officially leave HSL Esports this offseason following their title season. He is the first HSL alumnus to ever join the Overwatch League.
The Uprising play their first match of the 2020 season February 9 against the New York Excelsior.