The Florida Mayhem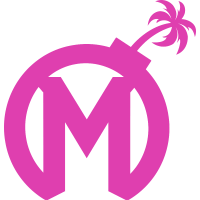 Florida Mayhem OWL Rank #8 SirMajed Majed Alrashied flex support Checkmate Baek Seung-hun dps Hydron Isaiah Rodriguez dps someone tank ANAMO Jeong Tae-seong (정태성) support have announced the additions of KuKi as their head coach and DOX as their assistant coach. KuKi replaces Unread , who was released earlier this year, according to the team's news post.
The Mayhem's general manager, yeHHH, confirmed that Unread was released sometime in Stage 4. The release was not formally announced at the time on mutual agreement between Unread and the team.
Let's start at the top, shall we?

Join us in welcoming our new Head Coach @KukiOW and Assistant Coach @ow_dox! #BringTheMayhem pic.twitter.com/U9Ke9ldGoG

— Florida Mayhem (@FLMayhem) November 19, 2019
KuKi joins the team after previously serving as a coach on RunAway. The team won the championship of Contenders 2019 Season 2: Korea and finished third in the Contenders Gauntlet while he was their coach. Prior to coaching, he was a main tank for the Seoul Dynasty in the 2018 Overwatch League season and briefly played main support for the Los Angeles Valiant at the beginning of the 2019 Overwatch League season.
According to the Mayhem's news post, DOX was a coach of MVP Space until the team disbanded following the completion of Contenders 2019 Season 1. Before that, he was a coach and player for EHOME Shield.
They join a staff that includes assistant coach Insight and performance coach Robert Yip. They have no other coaches on staff.
The Mayhem have not confirmed the status of four players who entered the offseason with a pending team option on their contract. The deadline for making a decision on team options was November 11.
All teams must have eight players on their roster as of November 15. Even if the Mayhem have decided to bring back all four players with pending team options, they would have needed to sign one more player to their team before November 15 to reach that minimum.