The Boston Uprising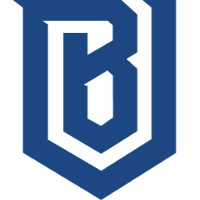 Boston Uprising OWL Rank #16 Valentine Kim Byoungju dps punk Leyton Gilchrist tank Faith Hong Gyu Kim support Crimzo William Hernandez support have signed flex support Myunb0ng and DPS Jerry .
Please welcome our first roster addition of the offseason, @OMyunbong!

HuK is still answering questions live on Twitch, and he might just have another bit of news to share... 👀 https://t.co/5KEEmsiIfs pic.twitter.com/MPLOCjociQ

— Boston Uprising (@BostonUprising) October 28, 2019
For our second announcement of the evening, say hello to @Jerry__ow!

HuK is still live at https://t.co/5KEEmsiIfs, so stop by and ask your questions. pic.twitter.com/rPFJEeolJK

— Boston Uprising (@BostonUprising) October 29, 2019
Myunbong was previously a member of Korean Contenders team O2 Blast. He and the team finished second in the Pacific Showdown and in the top four of Contenders 2019 Season 2 Korea. They missed out on qualifying for the Contenders Gauntlet after losing a tiebreaker match with Gen.G Esports.
Jerry was a member of Meta Athena for Contenders Trials Season 2 and Contenders Season 2. He split playtime with the team's two other DPS players, Teru and Daemin. He played in five of Meta Athena's seven matches during the Contenders season.
They join a rapidly changing Uprising squad that has split with seven players since the offseason began. They are the first new additions to the team this offseason.
The Uprising went 8-20 in the 2019 season and were 1-13 during the season's second half.